Title:
Accelerating startups at Space Academy Helsinki
First image: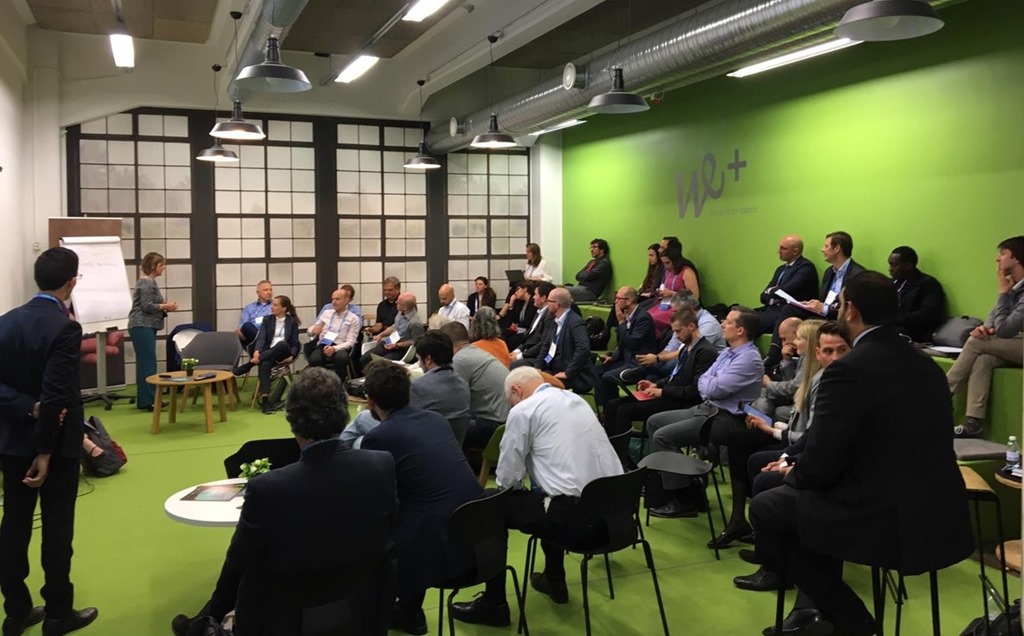 Text:
As one of the SpaceUp H2020 project partners, IASP was recently involved in organising the Space Academy Helsinki from 3-4 June, a two day workshop for space entrepreneurs and startups looking to scale up their business.
The SpaceUp project works to establish best practice recommendations for startups and SMEs in the space sector, and aims at giving Europe's innovative startups the opportunity to become world leading companies culminating in six European space academies. The European Business Angel Network (EBAN) is also part of the project consortium, and this first Space Academy took place during their annual international congress which brought together over 500 delegates from across Europe.
The Space Academy gave 10 selected startups the opportunity to participate in ranging from how to become investment ready and how to succeed in a crowd-funding campaign, to analysing business models, the use of robotics and AI in space applications, to proposal writing (either targeted towards getting European funds or in approaching ESA), these sessions provided entrepreneurs with key tips to be progressing, each in their own field.
As part of the customised services SpaceUp provides, the 10 startups held one-to-one meetings with experts on a number of crucial matters, such as going over HR needs solutions, access to finance, or examining cross-technology solutions from space to non-space. All of this was in addition to this Space Academy forming part of the EBAN congress, meaning that the startups were interacting and pitching to an audience of investors and business angels eager to hear more about the latest in space tech, which included solutions for accurate GPS navigation, ocean mapping, cloud platforms to optimise farming, and using satellite date to detect and monitor wildfires.
The next Space Academy will take place on 18-19 November in Bremen, with the Call for space tech entrepreneurs to open shortly. See www.space-academy.eu for more details and to apply.