Title:
An explosion of technology: TNT at Technology Park Ljubljana
First image: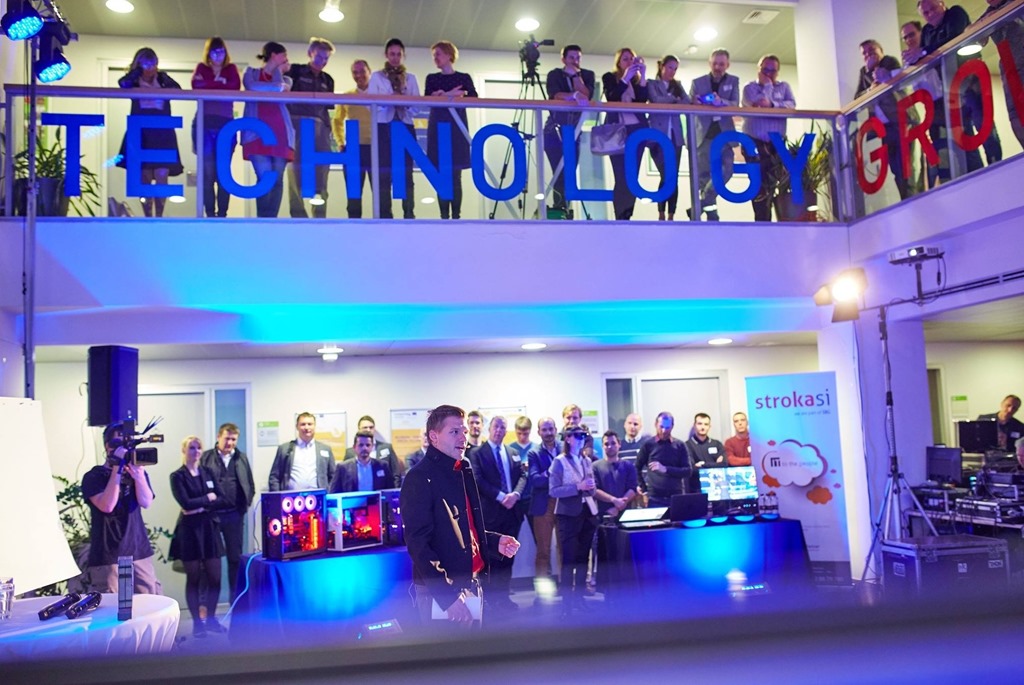 Text:
Over 100 CEOs and CTOs of international technological companies gathered recently at the TNT: Explosion of technologies event celebrating technology and business organised by Technology Park Ljubljana, an IASP member from Slovenia.
A high-powered 60-minute show, TNT featured top technologies, top entrepreneurship stories and generated a battle between international tech-companies for top engineering talent, and a battle among entrepreneurs for the biggest business flop!
The whole event is now available on video: some of the highlights include a tech expo at 4:00, discussion of the biggest business flop at 29:13, an HR-video battle TPV vs CELTRA at 45:45, and Dr. CEO coaching at 42:25.
This time, the featured technologies were:
The guests in the Ring-of-fire (round table of fiery entrepreneurs) were Dušan Olaj of DUOL which makes air domes for sport, industry and space missions; Edvard König of EWKB, and Bart Stegeman (as Dr. CEO) of Plastika Skaza, which makes renewable and long-lasting plastics.
While the battle between for global top-engineering talent raged between Celtra, a global leader in the ad industry, and TPV, a global developer of moto developer parts and autonomous driving solutions.
If you would like to be notified for the next event, either to attend or to watch online, please write to: jernej.pintar@tp-lj.si, Community builder / Head of Tech community at Technology Park Ljubljana.