Title:
Biomedical innovation in the spotlight at IKP Knowledge Park
First image: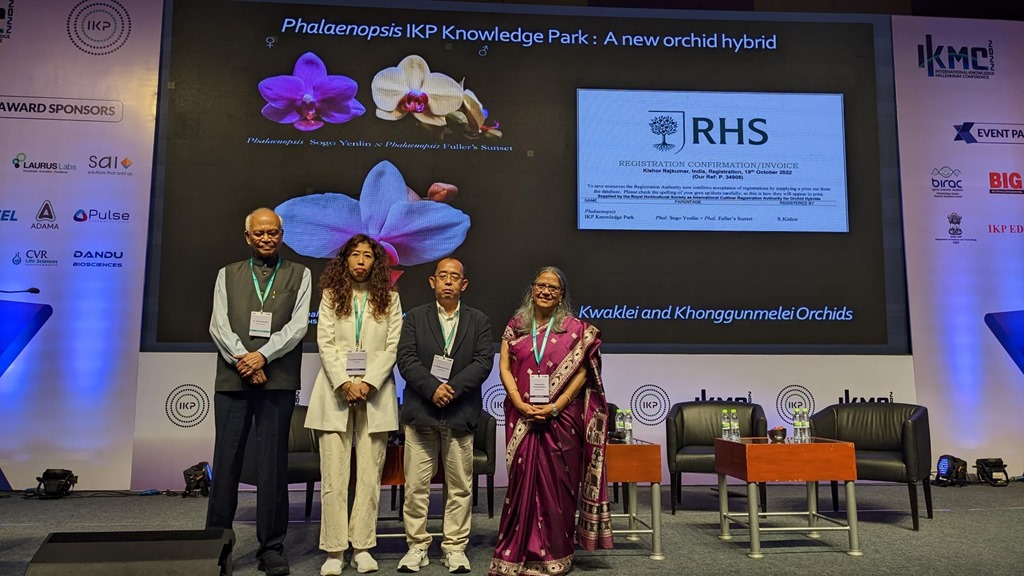 Text:
IKP Knowledge Park recently held the 16th edition of their annual flagship event, the International Knowledge Millennium Conference in Hyderabad, India, under the main theme "Sculpting the NEXT: Enabling a Future-Ready India."
The two-day in-person event included a start-up exhibition with over 100 pan-India innovators from the life-sciences domain, and a range of roundtable discussions, workshops, and plenary sessions spearheaded by subject experts with the One Health approach to sustainability high on the agenda.
Focusing on life sciences and the biomedical sector, IKMC 2022 included discussions on the antimicrobial resistance (AMR) challenge; emerging zoonoses and climate change; and the challenges and opportunities of One Health implementation in India. The main points of the dialogue were the need to make healthcare in India affordable and accessible to the entire population, along with developing a regulatory framework for digital healthcare in India, which would be uniquely suited to the country's needs. Experts also explored the role of intellectual property management, digital healthcare, and the National BioPharma Mission's (NBM's) vision and the mandate for the Regional Technology Transfer Office network.
There were some announcements too: local company Kwaklei and Khonggunmelei Orchids announced that they have named a new variant of the orchid flower after IKP Knowledge Park, and IKP proudly announced that they have signed four MoUs during the event.
The agreements with Vellore Institute of Technology, Andhra Pradesh (VIT-AP) and Adamas University, Kolkata, signed through the technology transfer office IKP-PRIME, will facilitate intellectual property and technology transfer activities to promote entrepreneurship and capacity building, while MoUs with Samunnati and ECSO Global Private Limited (Absolute) will nurture and enable innovations and startups in agriculture and allied sciences via extending support in pilot projects, deployments, validations, funding, and commercialization.
Deepanwita Chattopadhyay, Chairman and CEO of IKP, commented: "On behalf of our team, I would like to thank all the speaker and delegates of IKMC2022 for making this event a grand success. After going virtual during the pandemic, being able to listen to stellar speakers, network in person, take part in workshops and discuss topics of national importance face-to-face was incredible. Next year, I hope to see you at IKMC 2023, an event that is bigger and better, where even more learnings, ideas and inspirations are shared, and innovations are celebrated. Like I said last time, good things must be carried forward so that better things can happen. I hope to see everybody again, along with new faces, at IKMC 2023."