Title:
Eswatini's Royal Science and Technology Park powers nation's 2023 general election
First image: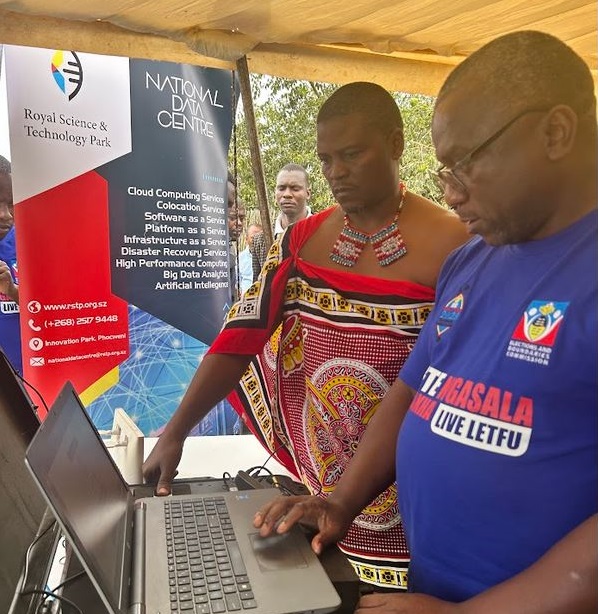 Text:
Eswatini's upcoming general election will have tech support in its registration process from IASP member the Royal Science and Technology Park (RSTP).
Vumile Dlamini, the Chief Executive Officer of RSTP, announced the news during the official launch of the 2023 Registration Process. KaLanga Royal Kraal in the Lubombo Region played host to the event, which was attended by an enthusiastic crowd of over 3000 people.
"The Royal Science and Technology Park is the brains behind the digital registration of this year's general elections," announced Dlamini. "As RSTP, we felt duty bound in ensuring that the Kingdom is not left behind in technology, hence we hatched a plan which gave birth to the digitalisation process of this year's general elections."
Dlamini stressed that the RSTP, through the National Data Centre (NDC), was more than ready to serve the Elections and Boundaries Commission in as far the digital registration was concerned, ensuring the elections run smoothly and successfully. The new registration system will ensure there is no loss of data for voters, with disappearing information now a thing of the past.
Digital registration was part of the vision by Eswatini's King Mswati III to usher the Kingdom into first world status, the same motive which led to the foundation of the Royal Science and Technology Park in a concerted effort to ensure that the country was not found lagging behind in the modern world of technology.
The park is already working closely with MTN Eswatini and Eswatini Mobile to ensure that the 2023 general elections run according to plan. With ICT one of RSTP's two key verticals alongside biotech, it is home to the National Data Centre and dedicated to capacity building in the latest technologies, and to ensuring a supply of local talent with the right skills to support the country's industrial sector.
To learn more about the work of RSTP, please visit https://rstp.org.sz/.