Title:
Frontiers of innovation in the Azores
First image: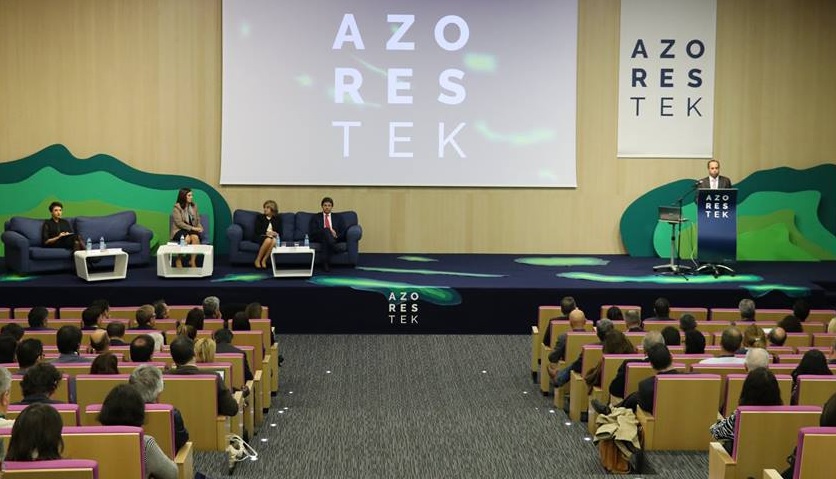 Text:
Nonagon Science and Technology Park in the Azores Islands recently organised Azores Tek 2018, a 2-day event dedicated to technology, business, innovation and entrepreneurship.
The event highlighted a new generation of companies with innovative projects, explored prospects for the future and ways to enhance the competitiveness of local technology based businesses in the global marketplace. With the central theme of "Frontiers of Innovation", speakers discussed topics including the Circular Economy, Good Innovation Practices and Creative and Cultural Industries, and a business exhibit area showcased innovative companies and new projects, where attendees shared knowledge, established contacts and created partnerships.
IASP Director General Luis Sanz was there representing our association and delivered the keynote address, examining the origin and evolution of science parks, and the new responsibilities that they have taken on in the context of the global knowledge economy.
The event brought together international attendees and speakers from Portugal, Spain and the USA among other countries, and shone a global spotlight on Nonagon and the significant progress that the park is making. Operating on an archipelago equidistant from the USA and Europe is a unique environment, full of opportunities and also difficulties unknown to parks working on the continent.
Luis Sanz said: "It is great experience to see and learn how a science park does its job in a part of world that could be defined as an "extreme" territoriality, the 9 amazingly beautiful Azores islands in middle of the ocean, and how it is developing local entrepreneurship as well as attracting foreign investment. This is a great challenge, which they doing a great job in meeting."
To find out more about Nonagon, please visit https://nonagon.pt/.