Title:
Great results from the IASP Inspiring Solutions programme 2023
First image: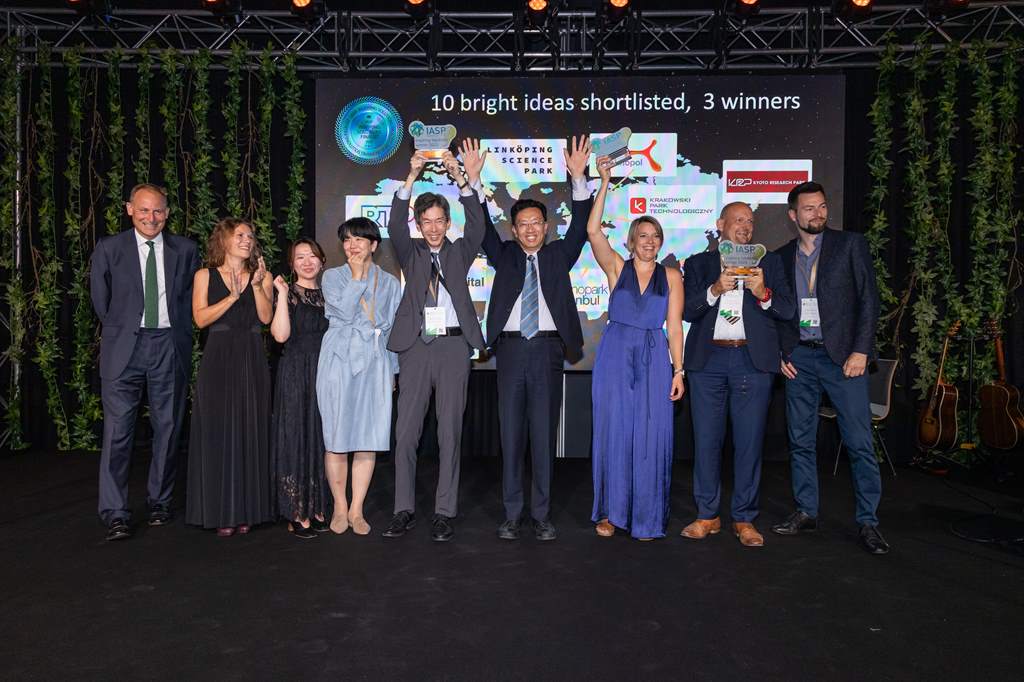 Text:
And now, the news we've all been waiting for: the three winners of the 2023 IASP Inspiring Solutions awards!
Inspiring Solutions is IASP's knowledge sharing initiative which puts the IASP quality seal on innovative ideas in science park and area of innovation management, builds up a global library of best practices, and seeks to inspire other members. This year we received a total of 32 entries from 17 countries, from which an expert panel selected 10 finalists. IASP members then voted for their three favourites.
IASP CEO Ebba Lund introduced attendees to both the Inspiring Solutions programme and the 10 finalists, also delivering a short description of each one's proposal. With the awards handed out by IASP President Herbert Chen, the winner's names were announced by Gavin Poole, CEO of Here East, who kindly sponsored this year's awards ceremony, and trophies were delivered by IASP President Herbert Chen. The event took place as part of the IASP Luxembourg Grand Dinner, held at LuxExpo The Box, which was decorated for the occasion with an eco-tech theme.
The three winners, as voted for by IASP members around the world, are:
In first place: Krakow Technology Park, Poland with "Idea Development Camp: crowdfunding edition", a support program introducing crowdfunding as an alternative method of financing a startup. Read more about it!
In second place: Linköping Science Park, Sweden, with "Brilliant Mentors of the Future", a reversed mentorship program that connects business leaders with university students. Learn more about it.
In third place: Kyoto Research Park, Japan, with "Innovation from HVC Kyoto (Healthcare Venture Conference Kyoto)", a community supporting global business development of healthcare startups. Find out how it works.
Congratulations to our three winners, and thank you to the rest of the finalists for sharing their inspiring ideas from around the world!
Images: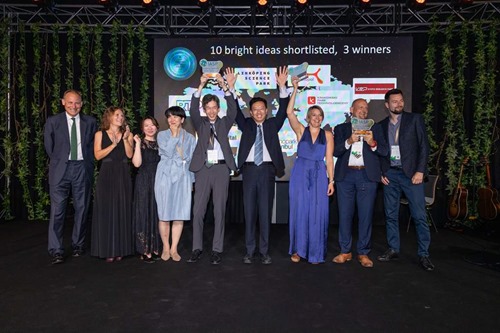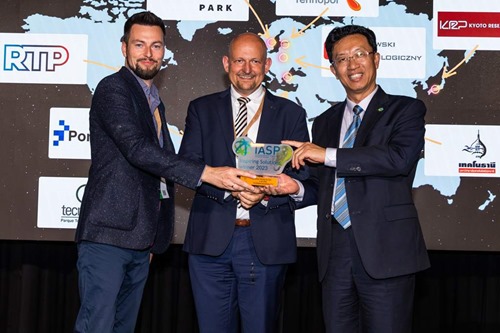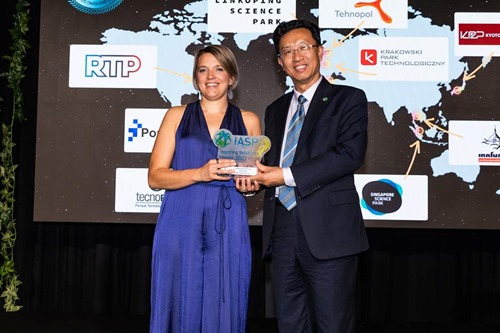 IASP Inspiring Solutions 2023 winners with IASP President Herbert Chen, IASP CEO Ebba Lund, and sponsor Here East
1st Place - Krakow Technology Park, with IASP President Herbert Chen
2nd Place - Linköping Science Park, with IASP President Herbert Chen
3rd Place - Kyoto Research Park, with IASP President Herbert Chen