Title:
High Tech Campus launches shared electric car scheme
First image: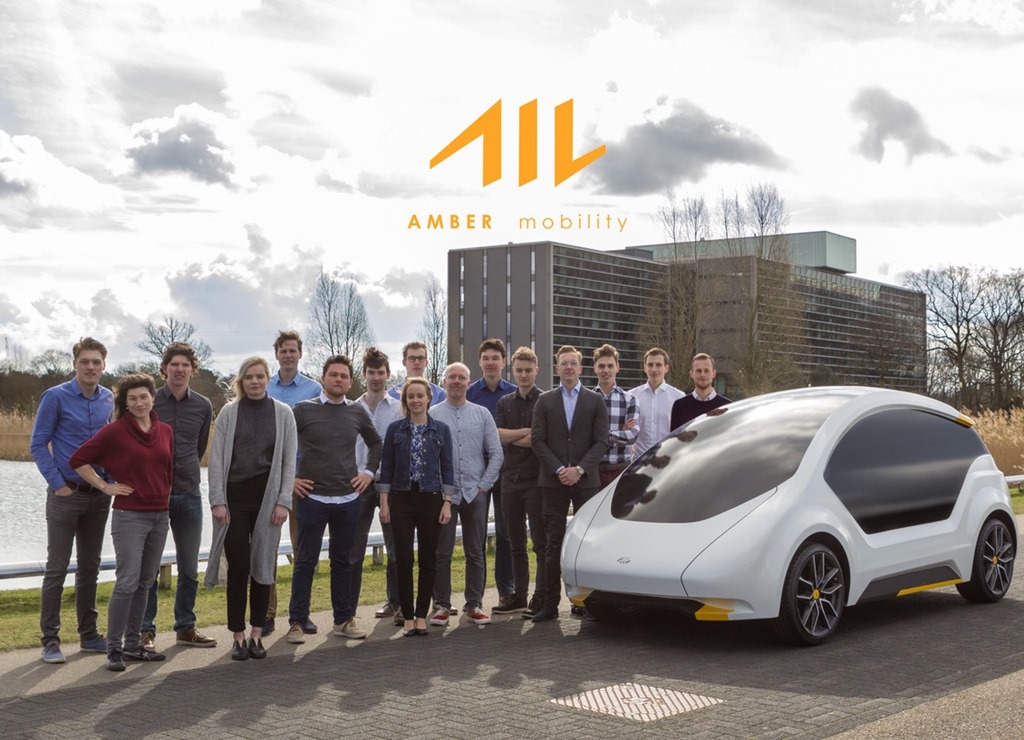 Text:
The high-density workforce on the campus is the main cause of its parking problem, and the new fleet of electric cars will bring an immediate benefit in terms of cost reduction and easier parking as the use of private vehicles decreases. The shared electric car fleet is available to multiple companies based at the High Tech Campus, with several parking spots reserved for the shared cars. As a part of the community pilot, all members can use every car they want. Although the fleet is still station-based, it will be shared among several companies the flexibility and car availability will improve as the number of users grows.
With this service, High Tech Campus workers can use an app to reserve a car whenever and wherever they need it for internal business travel. With an intelligent software algorithm, Amber can even help optimizing on employees' commuting trips to and from work. Each new company that joins the Amber Mobility service is added to an existing "mobility hub", making access to mobility even more reliable, efficient, and affordable.
You can find out more about High Tech Campus and their companies at www.hightechcampus.com.