Title:
IASP Advisory Council meets in Malaga
First image: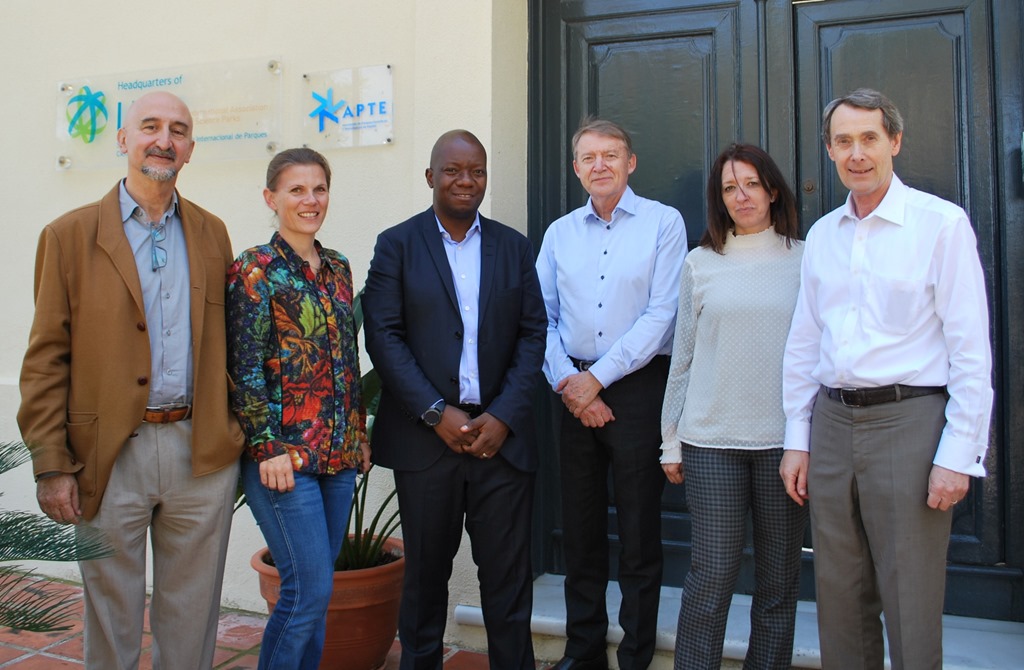 Text:
On April 17th the IASP Advisory Council met at IASP Headquarters in Malaga, Spain, to explore how to establish a methodology which science parks around the world could use to measure their impact.
Advisory Council President Mclean Sibanda (South Africa) was joined by councillors Jan Annerstedt (Denmark), Sonia Palomo (Spain) and David Rowe (UK) with Guilherme Ary Plonski joining part of the meeting remotely from Brazil. Secretary to the Advisory Council Luis Sanz, IASP Director General, and IASP COO Ebba Lund also attended.
The Council began work on a tool that members can use to conduct analysis of their science park's impact, and to prove the relevance of STPs to their cities, regions and communities when dealing with stakeholders and decision-makers. This will be a valuable new knowledge based service that IASP provides to members.
The Advisory Council explored several well-established business performance measurement strategies, and the possibility of adapting or blending these to create something tailor-made for the science park industry. They also discussed the different tools available to enhance IASP's overall knowledge leadership strategy, and to further improve our knowledge management, in order to generate more new knowledge about our industry and to better organise existing knowledge.
The Advisory Council will share further details as the work progresses over the next year.