Title:
IASP explores innovation and conference venues in Luxembourg
First image: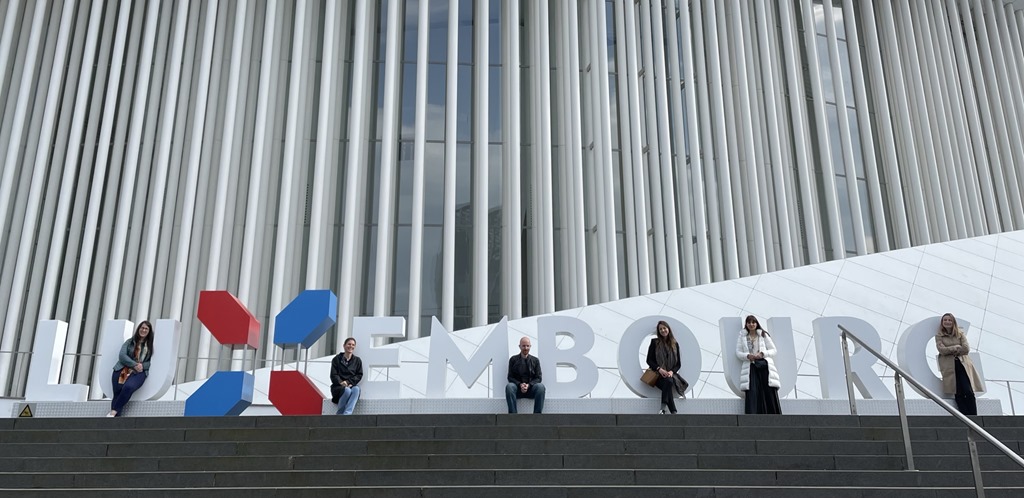 Text:
Following our recent announcement that IASP's 2023 World Conference will take place in Luxembourg, IASP CEO Ebba Lund and Director of Communications & Events Francesca Antoniazzi travelled to Luxembourg to learn more about the local innovation ecosystem, and check out potential conference venues.
IASP member Technoport will be our local host, and CEO Diego de Biasio was standing ready to lead the way through the innovation hotspots and historic sights of Luxembourg. Founded in 1998, Technoport is a technology business incubator that supports the creation and development of innovative companies. The name is a combination of two French words: technologie for technology-oriented companies and port, as in harbour, where entrepreneurs can safely moor and then leave to expand into new and bigger markets. Technoport considers itself a laboratory to design, test and consolidate new concepts for the national ecosystem, detect technological trends in different sectors and foster collaborative projects across industries.
It is located in the Belval Science & Innovation Campus, the site of a huge former industrial steelworks that shut down in 1997. It is being redeveloped as a mixed-use hub of innovation and entrepreneurship bringing together businesses, scientific and educational institutions, sports infrastructures, residential areas, recreation, and cultural centres. At its heart, the remains of Luxembourg's last two blast furnaces are integrated into the new district, two striking landmarks that commemorate the country's industrial past refurbished to look ahead to its innovative future.
The visit included a look at the historic city and its UNESCO world heritage sites, and different venues where the IASP conference programme and evening events might take place in 2023. They attract visitors from around the world, including fellow IASP member David Marsh from Nanoracks, who are developing the first science park in space, and who was in Luxembourg attending a space conference!
It's a sign of Luxembourg's strength as an innovation hotspot in the space sector – as a small country and economy, it has always been open and innovative in areas where it could develop a competitive advantage. First through the industrial steel manufacturing revolution of the early 20th century, and now in space, logistics, finance, digital, and new verticals like automotive/mobility and life sciences. With an official national commitment to its knowledge economy, the country has a diverse startup ecosystem, and promises to be a vibrant destination for an IASP World Conference!
Watch this space for updates on IASP Luxembourg!
Images: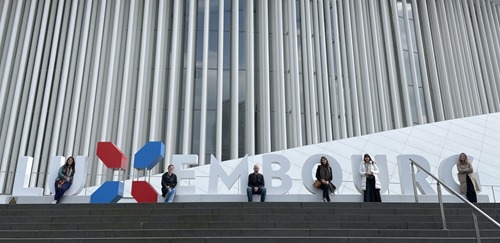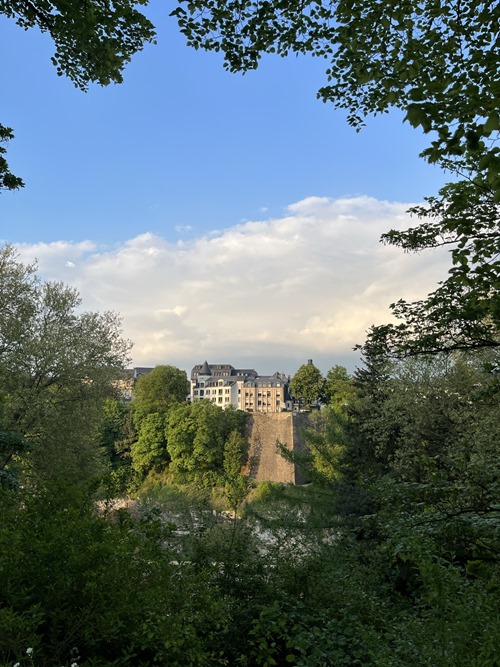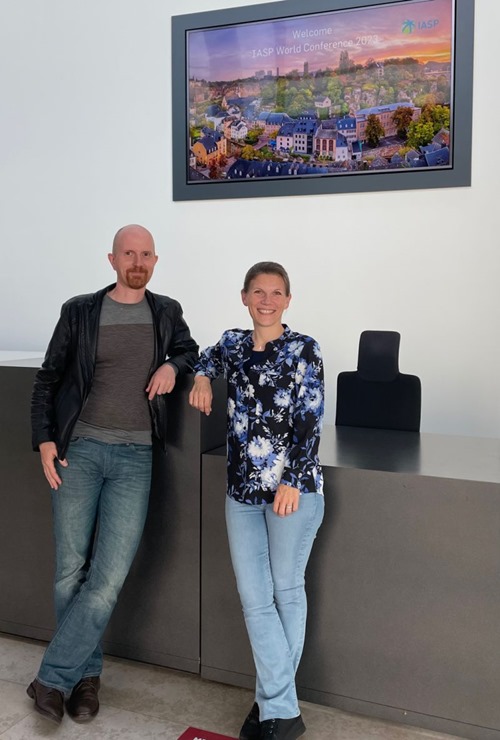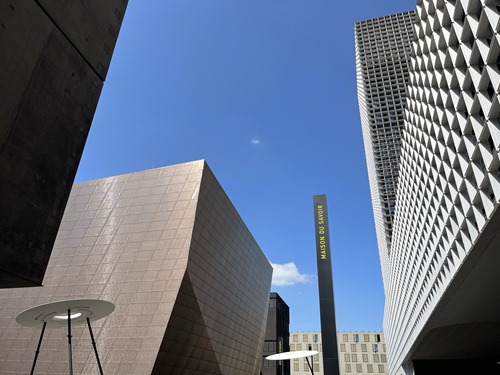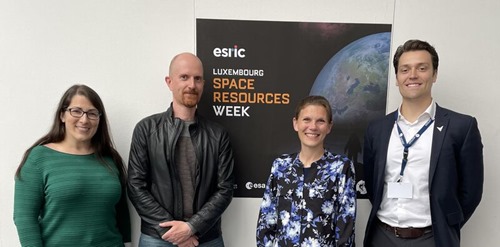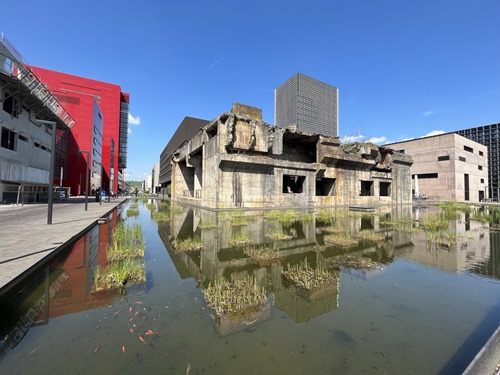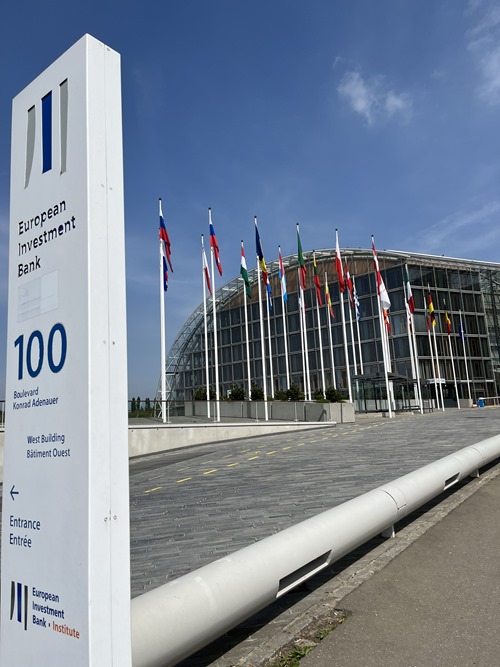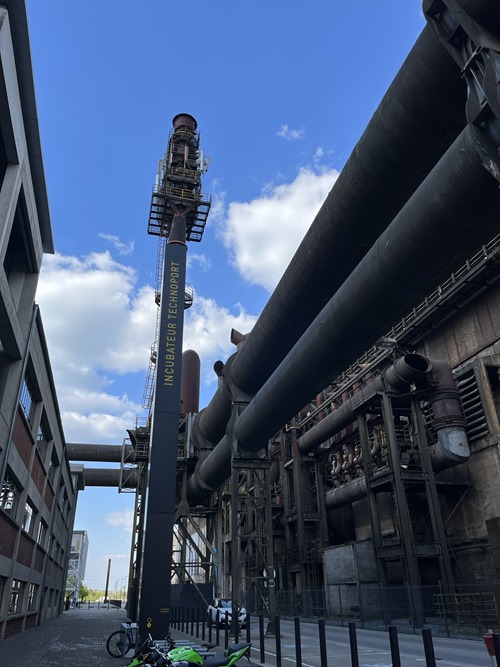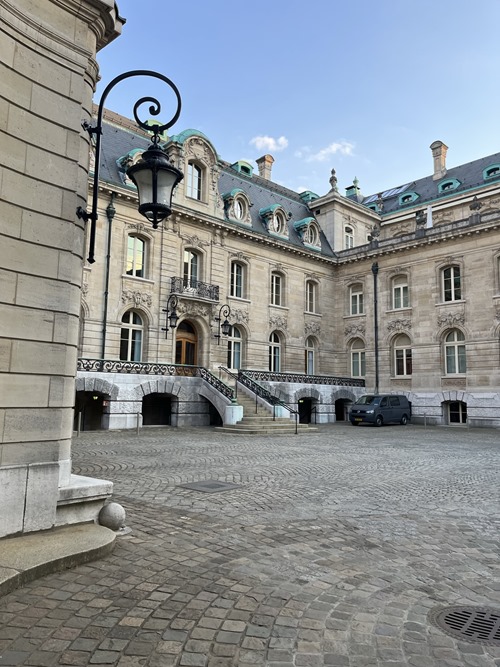 Outside one of the potential conference venues
A view of green and historic Luxembourg
Diego de Biasio & Ebba Lund
The former steelworks at Belval
The 'House of Knowledge' at Belval
From L-R: Francesca Antoniazzi, Diego de Biasio, Ebba Lund, David Marsh
On the Belval Science & Innovation Campus
The European Investment Bank