Title:
IASP joins project to fight climate change
First image: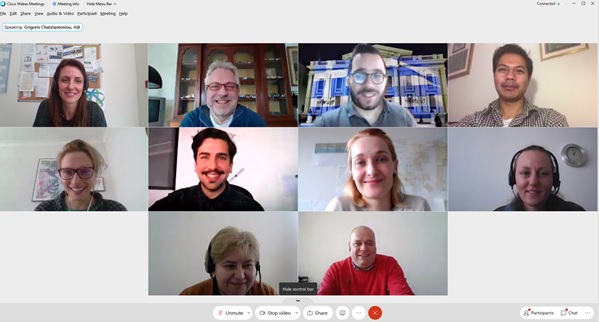 Text:
IASP is part of the consortium of an EU Erasmus+ project called Collective Innovation to Fight Climate Change (acronym: Fight Climate Change).
The kick off meeting was held online on March 24-25, with EPN Consulting Limited (UK) as project leader of a consortium consisting of partners KISMC (Bulgaria), CEED Bulgaria, IDEC (Greece), CreaD (Belgium), Worldview Impact Foundation (UK) and IASP.
Climate change is one of the biggest challenges of our times, and the project will develop a set of tools that will contribute to each partner's sustainability strategy through collective innovation. Specifically, it will educate educators on the topic of climate change and the UN Sustainable Development Goals, and equip them with interactive tools to embed within their training programmes and curriculum.
It will also upskill entrepreneurs and SMEs on how to use the innovation management process in developing their sustainability strategies to contribute to the fight against climate change, and guide them on becoming agents of change for their colleagues and employees, including transforming their business culture and values to eco ones. Lastly, it will provide a user-friendly digital platform for educators, entrepreneurs, SMEs and individuals to measure their carbon footprint and provide valuable tips on how to help reduce the negative impact on the environment and support the fight against climate change.
Watch this space for updates as work begins!