Title:
IASP participates in WBAF
First image: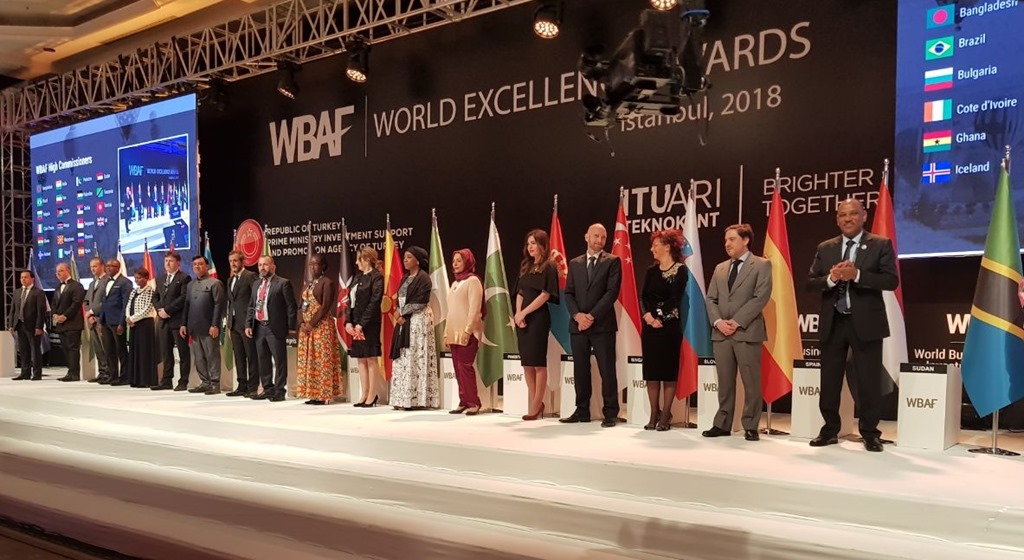 Text:
IASP President Josep Pique and Treasurer Hauwa Yabani represented the world of science parks and areas of innovation at the World Business Angel Forum, which took place from 19-21 February in Istanbul, Turkey.
The World Business Angels Investment Forum (WBAF) is an IASP partner, alongside regional networks of business angels from Europe (EBAN), the Middle East (MBAN) and Africa (ABAN). WBAF is an international organisation aiming to ease access to finance for businesses from start up to scale up, with the ultimate goal of generating more jobs and more social justice worldwide. It is committed to collaborating globally to empower world economic development by creating innovative financial instruments for innovators, startups, and SMEs.
Chaired by WBAF President Baybars Altunbas, the Istanbul forum brought together participants from 74 countries and 124 speakers from 35 countries, with hundreds of the world's top business leaders. Under the theme 'Unlocking the Potential for Innovation' the event had many synergies with the science park industry. Speakers explored how innovation and sustainable industrialization require easy access to finance and financial services that facilitate investment, discussing the many different models in place across different regions.
During the event, IASP Treasurer Hauwa Yabani (Abuja Technology Village) was appointed a WBAF High Commissioner for Nigeria, with IASP members Etienne Kouadio, (IT and Biotechnology Village - VITIB) named High Commissioner for Ivory Coast and Mohammed Elhadi (Roadmap Engineering) for Sudan. IASP President Josep Piqué (La Salle Technova Barcelona) was also among the speakers, exploring the global deal flow of innovation in a panel session on unlocking the potential for innovating and developing global partnerships and for achieving the UN SDGs.