Title:
IASP showcases COVID-19 solutions from innovation ecosystems around the world
First image: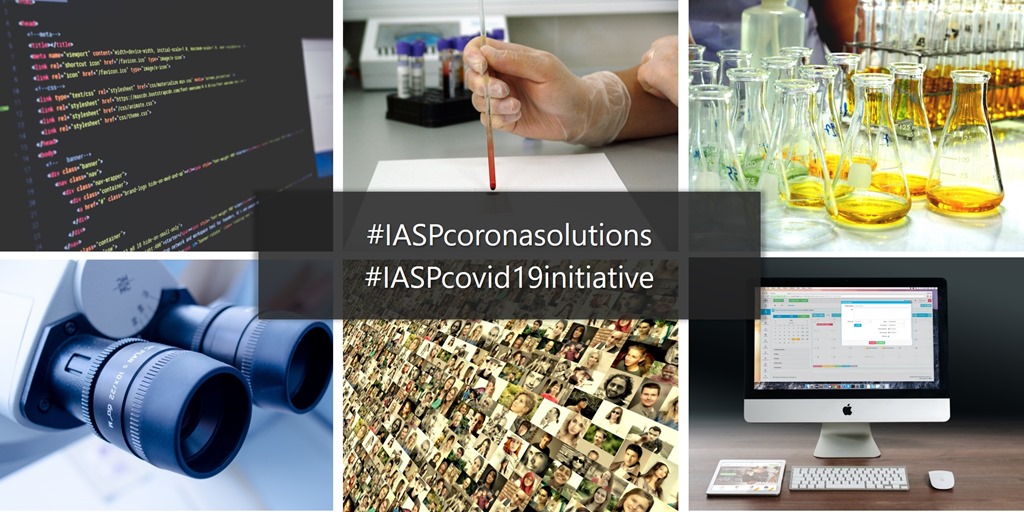 Text:
The world is facing an unprecedented challenge from the COVID-19 outbreak, and from our global perspective at IASP, we have seen innovation ecosystems and their companies rise to the challenge, and devote themselves to developing solutions that can help combat the effects of the virus, be that the health impact or the disruptions to our daily lives. What we want to do now is show the rest of the world the inspiring work that is going on in science parks and areas of innovation to tackle COVID-19.
That's why IASP is working to showcase the products and ideas of entrepreneurs, researchers, startups, SMEs and mature companies based in and linked to our member STPs/AOIs. Via our new dedicated web page, we are highlighting both the work that companies are doing to combat the effects of the virus, and the vital support that areas of innovation, science parks and innovation districts provide in difficult circumstances. All these innovation ecosystems help companies do their best work and get urgent new solutions off the ground.
IASP members and their companies are now submitting details of any solutions they are working on to combat COVID-19. Some of these are solutions directly related to COVID-19 like pharmaceuticals, medical equipment, protective clothing and healthcare solutions, while others address the impact the lockdown is having on our lives, like technology to help with remote working or home learning.
IASP is publishing all the solutions shared by IASP members with an easy link to the individual companies and the Areas of Innovation, Science Parks and Innovation Districts where they are located: visit www.iasp.ws/covid19 to browse the first solutions.
Let's spread the solution, not the virus, and let's do it together!