Title:
IASP statement on Ukraine
First image: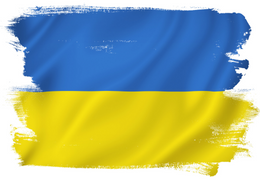 Text:
IASP, a global network with members in 78 countries, expresses its firm support of the Ukrainian people and supports the resolution approved by the UN General Assembly, which deplores the invasion of Ukraine and demands that the Russian Federation immediately cease its use of force and respect the sovereignty and territorial integrity of Ukraine.
IASP will suspend any programmes and acts in the Russian Federation and Belarus until peace is restored, and the IASP Board of Directors reviews the situation and revokes this decision.
As an independent, international and non-governmental organisation linking science parks and areas of innovation around the world, IASP exists to foster collaboration between innovation communities wherever they are, and we deplore acts of force which disrupt the peaceful global cooperation that we seek to advance. Our thoughts are also with all civilians caught in this conflict, and we add our voice to those calling for peace.
In times of crisis and mass displacement IASP applauds our members' initiatives to support refugees and offers its full support to the technology parks and areas of innovation in Ukraine and their associated businesses and startups. IASP makes available its global platform, inviting its members to put forward initiatives to help Ukrainian startups and entrepreneurs to internationalise their ventures and further their innovations.
IASP International Board of Directors
28th March 2022