Title:
In 2019 we meet in Nantes, France!
First image: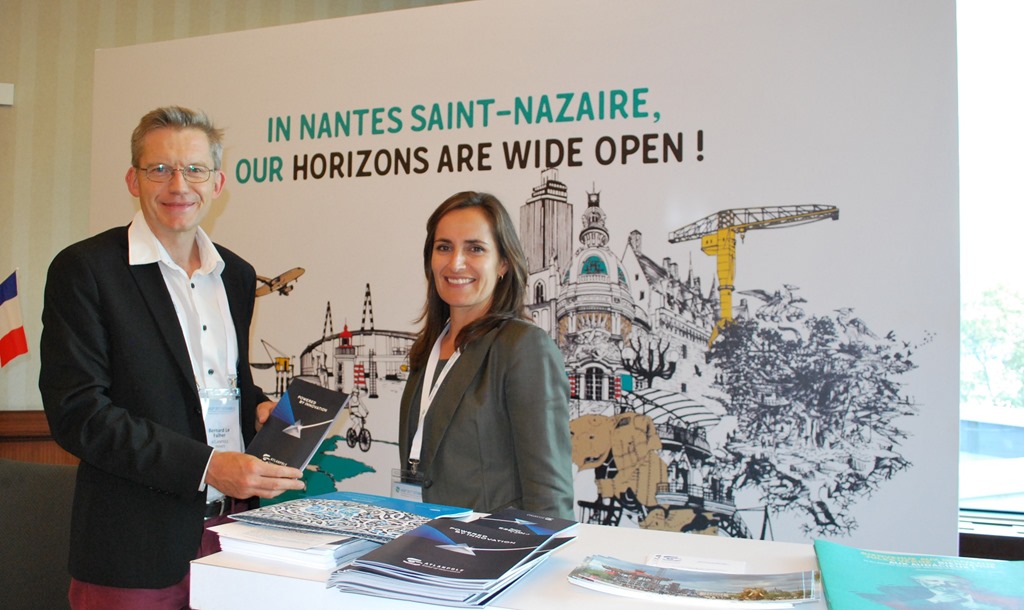 Text:
We are pleased to announce that in 2019, IASP members will meet in Nantes, France!
During the IASP General Assembly which took place as part of our World Conference in Istanbul, Turkey, IASP members voted unanimously to approve the candidature of Atlanpole, France, to host the 2019 event.
The team from Atlanpole kept up a high profile in their stand at the exhibition, actively promoting their city, French culture, and the links between the industrial past and the innovative present of the Nantes region. Last year they successfully hosted the IASP European Division workshop under, which focused on structured innovation ecosystem networks and internationalization. At the General Assembly, Atlanpole CEO and immediate IASP Past President Jean François Balducchi thanked members for their unanimous vote of confidence, and said it was a great honour to have the full support of the global network.
Congratulations to everyone at Atlanpole, and we look forward to discovering the Nantes region in two years' time - you can already save the date 24-27 September 2019!