Title:
Inspiring Solutions 2022: announcing the 10 finalists!
First image: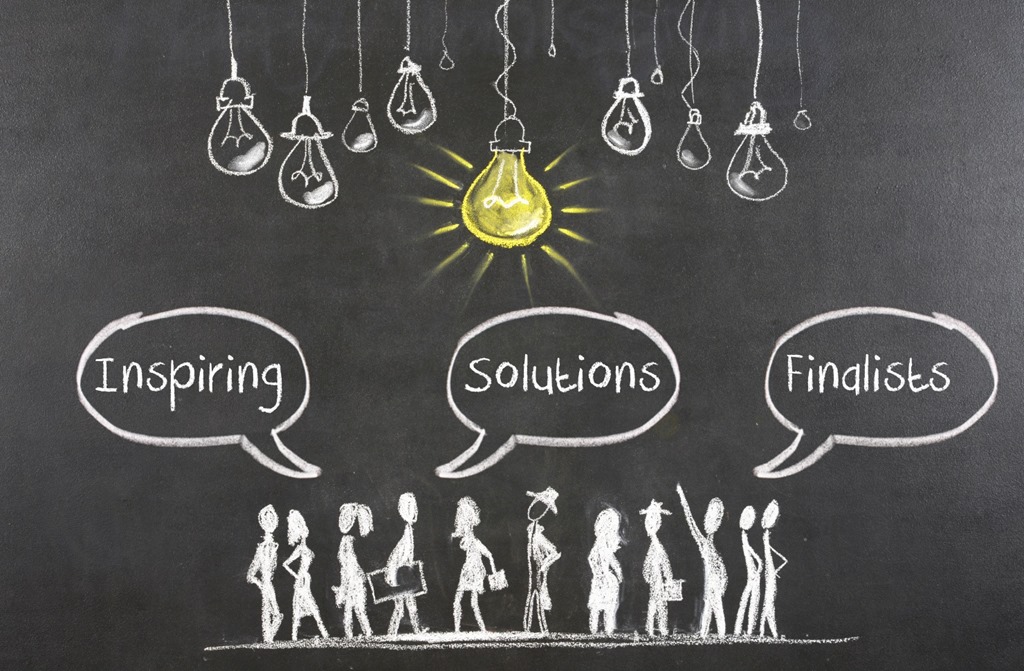 Text:
Inspiring Solutions is IASP's knowledge sharing programme that celebrates new initiatives and best practice in science parks and areas of innovation worldwide, bringing global visibility to their work supporting their companies and communities.
Out of a pool of strong contenders sharing bright ideas from around the world, our expert panel selected 10 finalists from Brazil, China, India, Italy, South Korea, Spain, Thailand, and the USA. But only three of them can win!
IASP members will soon have the chance to choose the winners by voting for their three favourite solutions, who will be announced live on September 29th in a special ceremony at our upcoming World Conference, IASP Seville. Join us there for the big announcement!
So without more ado, the 10 finalists (in alphabetical order by organisation) are:
AMTZ, India: "Public Private Partnership - AMTZ Model"
Through its unique governance model AMTZ has been able to stitch across government funding for facilities which are being operated by private companies and thereby making it viable for startups working on innovative products & research.
Biopark, Brazil: "Biopark Connect – Programmer Training Course"
Aiming to train professionals in software development to overcome the labor shortage in the market, this immersion course offers 7 hours a day with face-to-face classes. For this, students earn a grant ranging from R$250.00 to R$1000.00.
Korea Innovation Foundation (INNOPOLIS), South Korea: "INNOPOLIS AI Friends"
Small and medium sized enterprises often cannot afford investments in Artificial Intelligence technologies. INNOPOLIS AI Friends aims a to address the problem through AI festivals, training, co-working spaces, and pilot solution consulting. These programs contributed to the establishment of AI Frienz Community, a non-profit private entity linking entrepreneurs, academics, and researchers.
OpenZone, Italy: "Labs & more"
OpenZone is a scientific campus open to the exchange of knowledge and the sharing of ideas with a lot of stories to tell. Labs & more gives a voice to the companies that are part of the community and gives visibility to research and innovation projects born here.
Málaga TechPark, Spain: "Innoinvest - Co-creation for better SMEs support"
Innoinvest is a H2020 founded project dedicated to upgrading schemes in the field of SME financial support led by innovation agencies. Four members of the International Association of Science Parks and Areas of Innovation developed new approaches to support SMEs in the access to capital for innovative projects.
Prince of Songkla University Science Park, Thailand: "Harmonizing business with science and technology"
Harmonizing S&T to enhance local businesses, especially those in agriculture, it brings supporting ecosystem into park services, from idea creation to business launching, enabling people to live with their way of life while adding sustainable value to their business and increasing local competitive advantages.
tecnoPARQ/UFV, Brazil: "Innovation Day"
Innovation meeting to present UFV Research Projects to the market. Through it, companies find knowledge and technologies outside their R&D centers and researchers have a space to share their technologies and research and/or convert their knowledge into business models.
Tuspark Jiangsu Innovation Research Institute, China: "Foreign student startup support plan"
Tuspark Jiangsu has launched a startup support plan for the foreign students who are studying in the city with free office space, free training courses and free business pipeline resources for their entrepreneurship in Nanjing, China. The foreign students are trained to make their business plan come true.
TusStar China: "TusStar Accelerator"
TusStar accelerator is a gathering place for the high-tech and high-growth enterprises, aiming to accelerate their growth. The standardized industrial workshop of TusStar accelerator ensures the start-up to establish the first production line. TusStar accelerator is also a "nursery" place in the city for specialized new enterprises.
University of Arizona Center for Innovation, USA: "Sponsored Launch"
The UACI, a startup incubator network, partners with a community organization to provide a sponsored year at the incubator plus cash prizes. Startups take their idea of how to solve a significant business or social challenge to the next level.
Full details of their bright ideas and how they work will be coming soon, and IASP members will have the chance to vote - keep an eye on the IASP website and social media for updates!