Title:
Introducing the new members of the IASP Board
First image: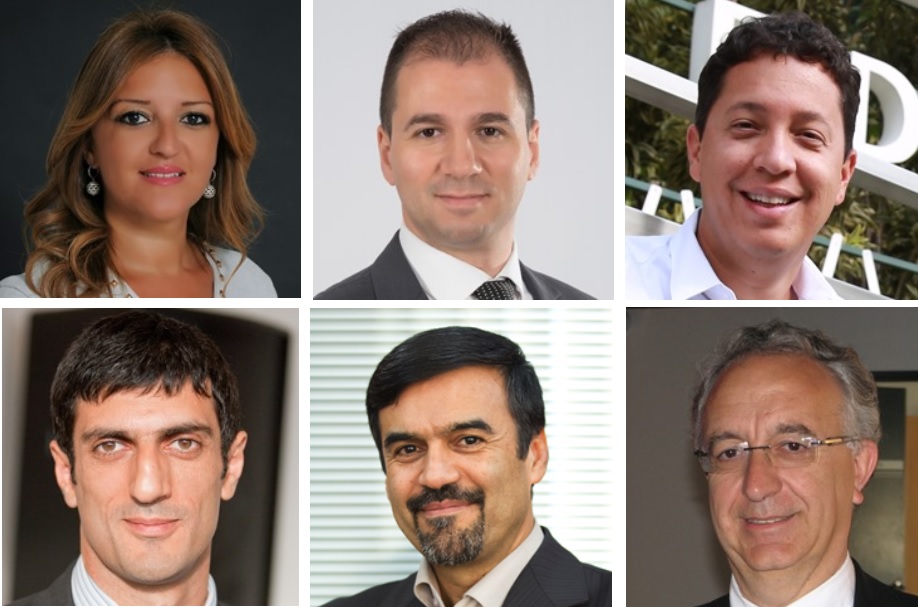 Text:
In addition to the new IASP President and Executive Board, the election of new members of the International Board of Directors was also ratified during the IASP General Assembly at our recent World Conference in Isfahan, Iran.
The new directors joining the current Board members are:
Alejandro Franco Restrepo, Ruta N Medellin Innovation District, Colombia
Oleg Movesyan, MSU Science Park, Russia
Mostafa Karimian Eghbal, Isfahan Science and Technology Town, Iran
Patrick Valverde, Toulon Vars Technologies, France
Faruk Inaltekin, Bilkent Cyberpark, Turkey
They take over from outgoing directors Alexander Chernov (Skolkovo Technopark, Russia), Jaime Parada (PIIT Parque de Investigación e Innovación Tecnológica, Mexico), Mozghan Yazdianpour (Isfahan Science and Technology Park, Iran), and Caroline Drabe (Västerås Science Park AB, Sweden), who continues on the Board, ratified by the General Assembly in her new role as Treasurer.
We are also pleased to welcome new West Asia North Africa President Lamia Benmakhlouf, (Technopark Casablanca, Morocco), who takes over from outgoing President Ali Motamedzadegan (Mazandaran Science and Technology Park, Iran).

We would like to thank all of our outgoing Board members for their hard work over the last two years, and congratulate the new IASP Directors on their appointments.
A full list of current IASP Board members is available on our website www.iasp.ws/about-us/board-of-directors.