Title:
ISTT holds 14th National Sheikh Bahai Technopreneurship Festival
First image: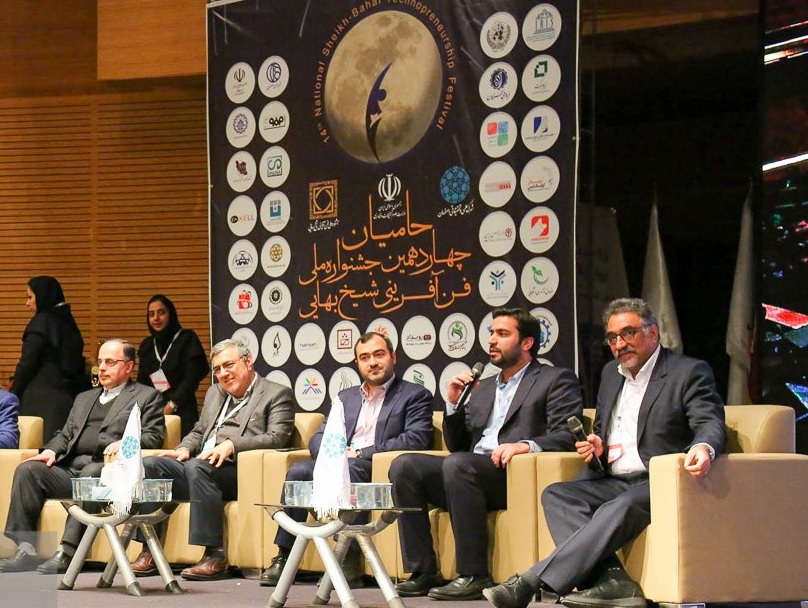 Text:
Isfahan Science and Technology Town (ISTT) recently held the National Sheikh Bahai Techopreneurship Festival, a national event to identify new entrepreneurial and innovative minds working in science and technology and to introduce them to investors.
The 14th festival held in Isfahan by ISTT with the support of its UNESCO Center, IRIS, incldues competitions for Young Technopreneurs, Business Planners and Investment Opportunities that received over 100 entries. An award was given to the winner of the Investment Opportunity section in memory of the late Dr. Zeinoddin, former president of ISTT. It went to a novel plan that had the potential to be commercialized and to turn into a separate industry on its own.
The festival included a special exhibition dedicated to showcasing the products and services of knowledge-based companies and institutions, and a B2B session for investors and developers of new and innovative business plans to sit down and exchange information. In total, over 200 face-to-face meetings took place between investors and technopreneurs. The event also incorporated a new session dedicated to sharing knowledge and experience of international markets: 13 Iranian entrepreneurs working in different countries shared their experiences on their road to success.
The Sheikh Bahai festival brought together many national and provincial officials, an indication of the key role ISTT plays in Iran's innovation ecosystem. As well as hosting the 2018 IASP World Conference, ISTT has recently launched its second technology park, a specialized site dedicated to the support and development of companies working in the oil, gas and petrochemical sectors which has already attracted many startups, and will prioritise building local capabilities and engaging with recent technology advances.To find out more about ISTT, please visit https://en.istt.ir/ .