Title:
Key role for Ruta N at meeting of science and innovation decision makers
First image: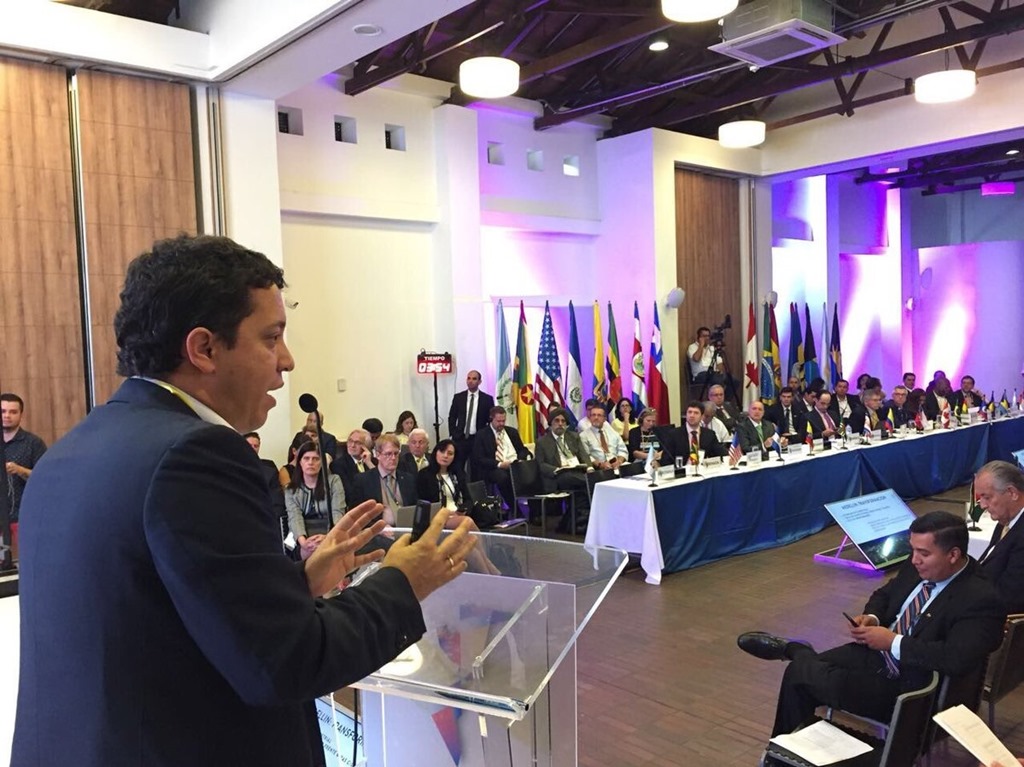 Text:
The Fifth Meeting of Ministers and High level Authorities on Science and Technology of the Americas (V REMCYT) took place on November 2-3 in Medellín, Colombia, with IASP member Ruta N playing a prominent role highlighting the local innovation ecosystem.
Under the theme "Science, Technology and Innovation as Pillars of Transformation in the Americas," the event offered an opportunity to put science, technology and inclusive innovation on the agenda of the leaders of the region and recognize the relevance of science and technology to increase productivity and exports, and to strengthen competitiveness in the Americas.
Ruta N had a key role to play at the event, which recognised the transformation that has taken place in Medellin over the last two decades with the city now widely recognised as a model for progress for other cities across the Americas.
In a speech to the Ministers, Ruta N CEO Alejandro Franco presented Medellin's innovation-based transformation, and its foundation in urban inclusion, as well as future plans to continue expanding and strengthening its knowledge economy.
OAS Assistant Secretary General Néstor Méndez said: "It is a great honour to be in Medellin for this 5th edition of REMCYT. It is particularly fitting that we meet here, in a city which has long been a leader in innovation."
Science, technology and innovation were recognised as pillars for transformation in the Americas, and participants also explored issues around equal access to technologies; inclusive education in science, technology, engineering and mathematics; generation of products and services with high added value and the creation of quality jobs; the production of clean and renewable energies; and sustainable transportation as well as the potential of transformative technologies such as robotics, AI and big data.
The event concluded with the Declaration of Medellin, which states that technology and innovation are vital sources of diversification of the economies of the Americas.