Title:
Konza Technopolis attracts international funding
First image: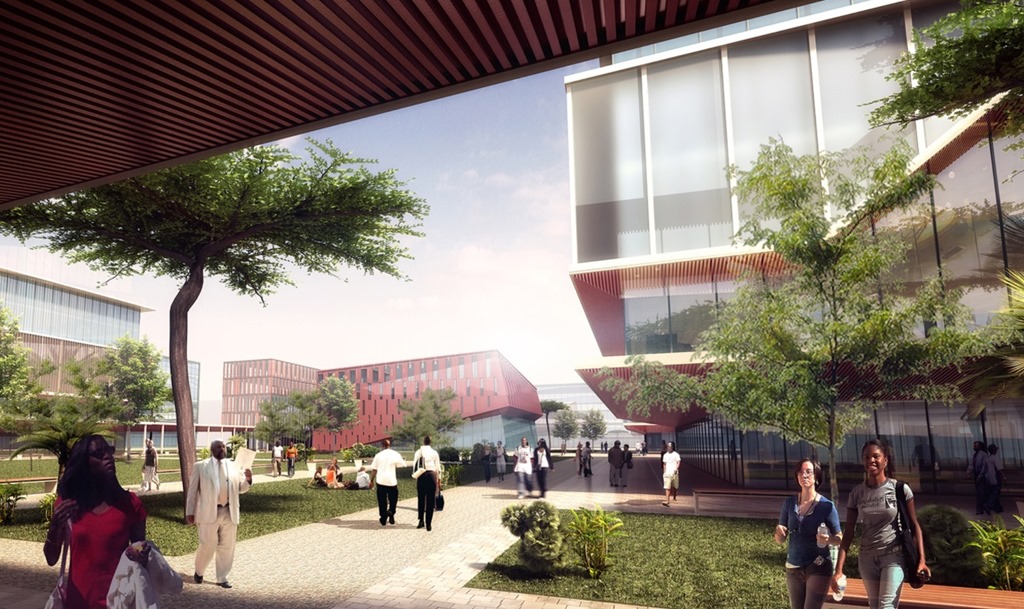 Text:
According to engineer John Tanui, Konza Technopolis Development Authority CEO, construction of the Korean Advanced Institute of Science and Technology is expected to begin by the end of this year in a project that aims to transform the Kenyan economy and create new jobs.
"The technopolis project is on course. We have succeeded in getting funding to build that university and the combined funding by Kenya and South Korea is Sh13.6 billion," said Eng. Tanui. "We have started the process towards establishment of the first of its kind research centre and issued request of expression for design and consultancy. Between now and end of this year, we will have the final design of university for both physical infrastructure and curriculum," he said.
Mr Tanui spoke at a workshop in Eldoret Town that brought together universities from Kenya, Uganda and Tanzania under Higher Education Partnership Sub-Saharan Programme, sponsored by the UK-based Royal Academy of Engineering.
So far, the government has laid infrastructure for the initiative touted to be Africa's Silicon Savannah. The project is expected to pump Sh100 billion into the economy once it kicks off. On completion, the first phase of the project will see the smart city get fibre-optic links, power stations and sub-stations and a solid waste management system. An Italian firm won the contract to carry out the work, which will be done in four phases, each expected to take up to five years, depending on uptake by investors. Phase one of the project will attract 30,000 residents, 7,500 knowledge workers and 16,700 other workers upon completion.
They Kenyan government has recently increased the focus on science, technology, engineering and mathematics (STEM) courses in higher education to ensure a large pool of specialists to industrialise the economy by 2030.
"The innovation component is still a challenge; we have the physical infrastructure. And we must enhance collaboration with universities and industry to support SMEs based on technology and we believe the research Centre will address some of the challenges in our country," he said.
To find out more about the Konza Technopolis project, please visit www.konzacity.go.ke.