Title:
Learning visits from Argentina and Pakistan to IASP HQ
First image: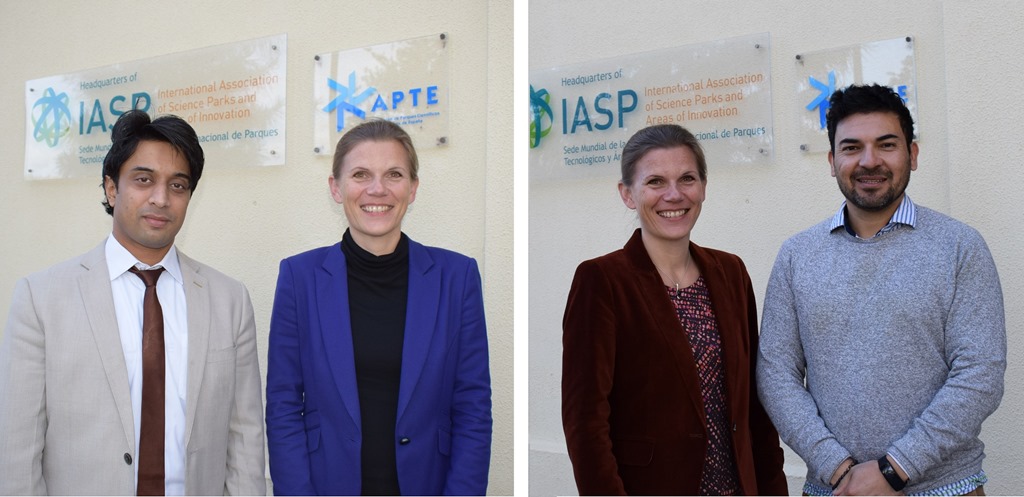 Text:
In January IASP was pleased to welcome visitors from Argentina and from Pakistan, and to share our global expertise on science parks and areas of innovation.
Researcher Hugo Valdez from La Plata, Argentina, visited the Andalucia Technoloy Park (PTA), in Malaga, Spain, where IASP offices are based, to learn more about science parks and the Spanish model before meeting with our CEO Ebba Lund to get an international perspective on innovation ecosystems.
And on January 17th we were pleased to welcome Mohammad Asad Arfeen from the University of Engineering and Technology in Karachi, Pakistan. After a technical tour of the PTA, Ebba Lund was pleased to share our expertise on setting up a new science park project.
IASP is always happy to receive learning visits from academics and practitioners from around the world, and to share our knowledge about creating and managing science and technology parks, innovation districts and other areas of innovation: for more information about our knowledge-based services, please visit https://www.iasp.ws/activities/services.