Title:
Looking ahead to IASP Isfahan
First image: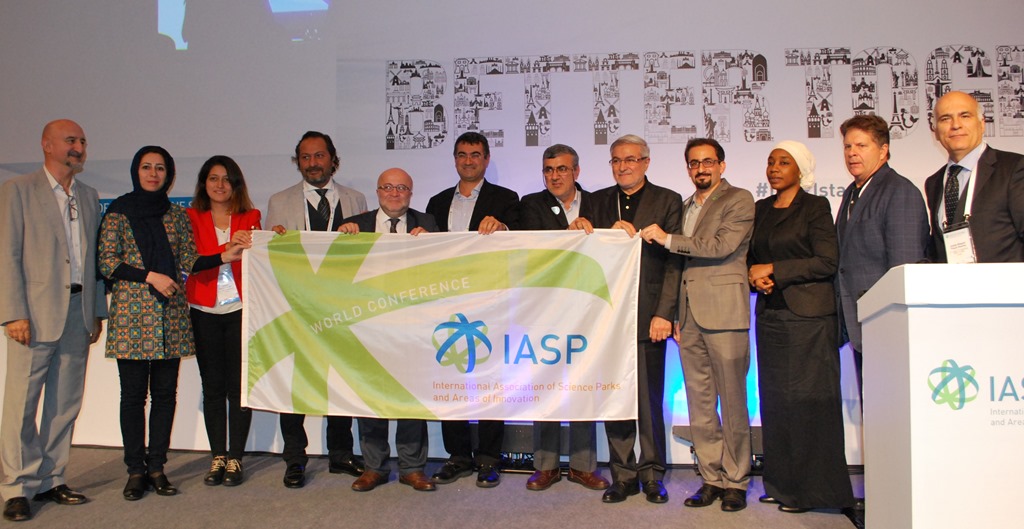 Text:
Now that we are home from IASP Istanbul, all eyes are on Isfahan (Iran) as the official organisers of the 35th IASP World Conference, which will take place from 2-5 September 2018.
A large team from Isfahan travelled to Istanbul to meet delegates and promote next year's event. Welcoming IASP members at their stand in the exhibition area, they shared Iranian delicacies and presented some of the highlights of local culture and architecture.
During the Gala Dinner they showed a video about their journey to becoming World Conference host candidates and the history of Isfahan Science and Technology Town (ISTT). Director of International & Scientific Cooperation Mozhgan Yazdianpour also said a few words to introduce the theme selected for our next World Conference, "Towards sustainable cities and communities: Fostering innovation ecosystems" and emphasised the important role UN Sustainable Development Goals will play in shaping the future of our industry.
At the Closing Ceremony, Ismail Ari, General Manager of Technopark Istanbul, alongside representatives of ODTU Teknokent and ITU ARI Teknokent, officially handed over the IASP conference flag to the team from ISTT lead by Mehdi Kashmiri.
The IASP Isfahan website is now live at www.iasp2018isfahan.com - you can find out more about the city and explore its artistic and scientific heritage, as well as download the conference Call for Contributions.
We look forward to seeing you next year in Isfahan!