Title:
Milano Innovation District visits IASP Headquarters
First image: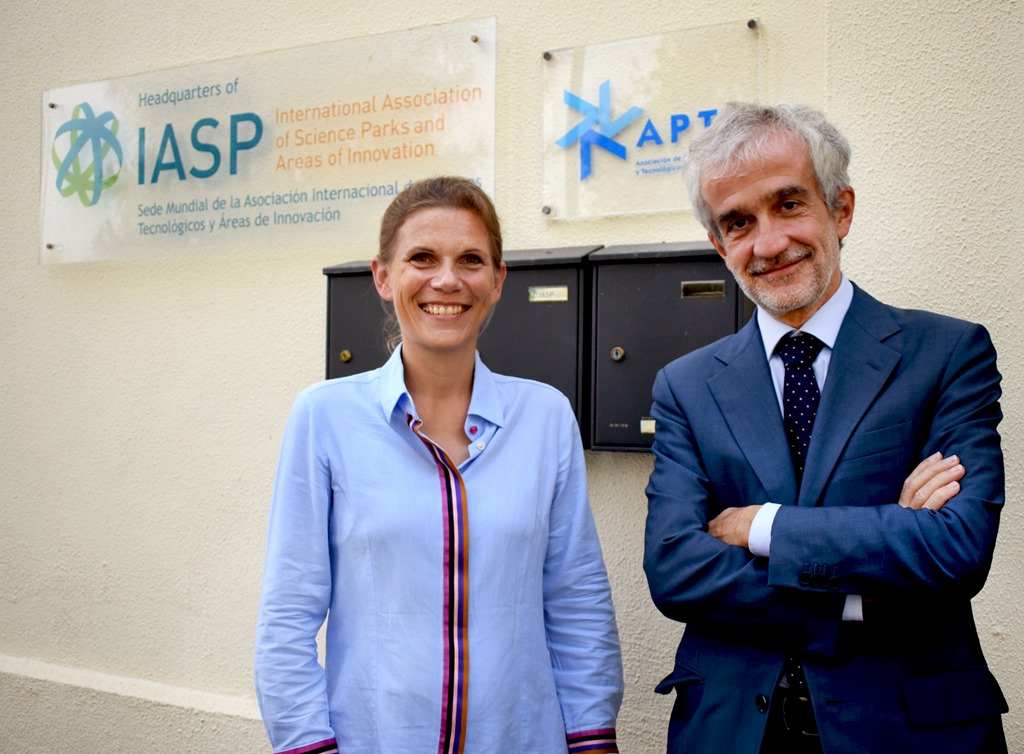 Text:
IASP was delighted to welcome Alberto Mina, Director of Institutional and International Relations, Communication and Marketing for the Milano Innovation District – MIND (Italy) on a recent visit to Malaga, Spain, when he called in at IASP Headquarters, based in Malaga TechPark.
During his visit, Mr Mina met with IASP CEO Ebba Lund, to present the current progress of the innovation district and also to express their commitment and interest in bidding to host the IASP World Conference in 2023.
Currently under construction on the site of the Expo Milano 2015, the completed Milano Innovation District will have a strong focus on urban development and sustainability, by bringing together entrepreneurs, scientists, academia and large corporations. The overarching ambition of the project is to enhance economic development in Milan and internationally through an innovation hub in a well-connected location, creating a new neighbourhood and acting as a catalyst for social and economic growth.
For more information on MIND visit their website https://www.mindmilano.it/en/ or take a look at pp. 14-15 of our recent publication on knowledge sharing at IASP 2020 Virtual where they also feature.