Title:
New Eurasian division meets at Open Innovation forum in Moscow
First image: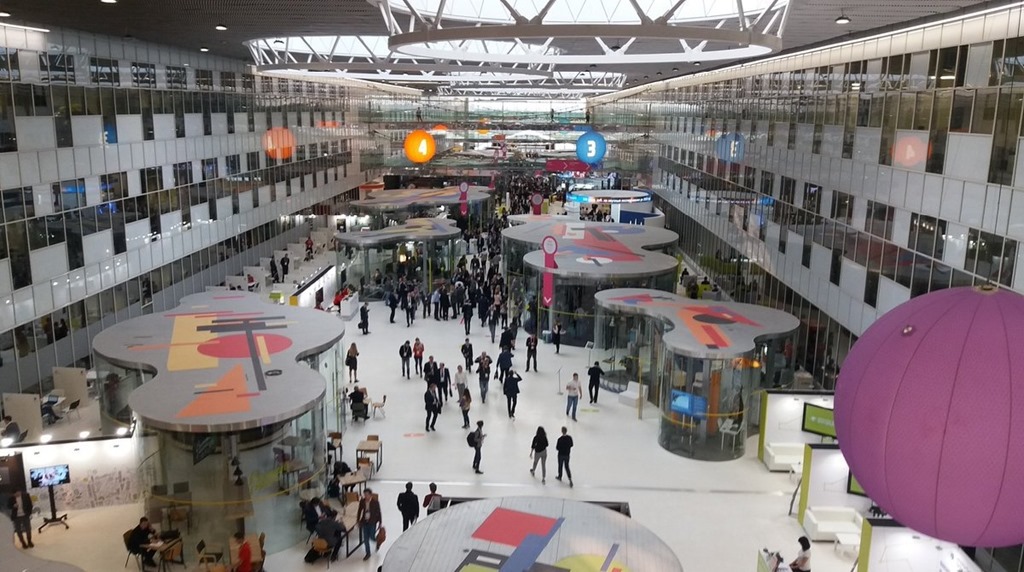 Text:
Members of the newly-formed IASP Eurasia division met for the first time during Skolkovo's recent Open Innovations Forum.
IASP Director General Luis Sanz travelled to Moscow to officially launch the new division and appoint of its first president, Igor Titov of Moscow Export Centre, representing Technopolis Moscow, in the presence of IASP members from Russia, Azerbaijan, Belarus, Kazakhstan and Kyrgystan.
As well as launching the new division, Mr Sanz also met with Moscow City Mayor Sergey Sobyanin and Alexey Fursin, director of industry at Moscow City Government, in addition to giving an interview to Russian TV network RBK on the role of STPs in the digital economy.
The digital economy was a prominent theme throughout the Open Innovations Forum, which included a round table discussion with Alibaba founder Jack Ma and Russian Prime Minister Dmitry Medvedev. Robotics, blockchain, and how to build smart cities were all debated, as well as the impact of digital transformation on writing, entertainment, food culture and health.
Alongside representatives of major companies like IBM and Airbus, dozens of Skolkovo startups and other innovative companies presented their products and technologies at the forum. Representing a wide range of technologies, from medtech, ICT, 3D printing, and energy to the Internet of Things, and they seized the opportunity to hold B2B meetings and form international partnerships with startups and SEMs from around the world.