Title:
Our member Andalusia Technology Park turns 25!
First image: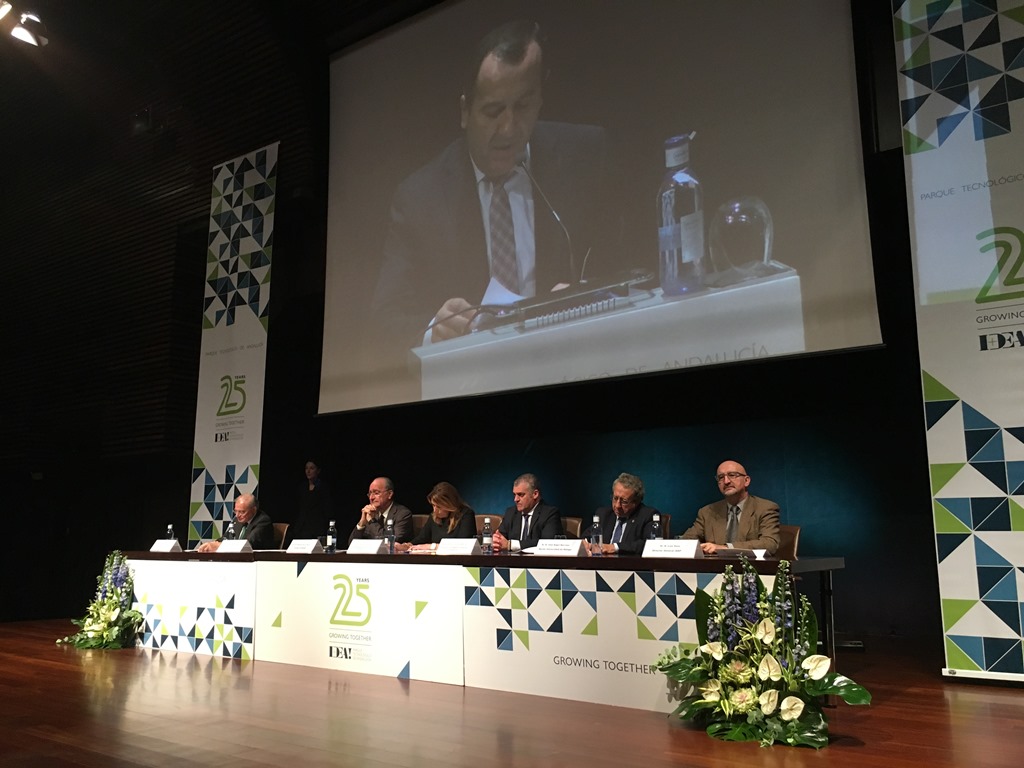 Text:
IASP member Andalusia Technology Park celebrated its 25th anniversary on November 27 at the Trade Fairs and Congress Center of Malaga (Spain), gathering close to 600 people including regional and local authorities, PTA employees, resident companies located at the park and founders of the project.
The President of Junta de Andalucía, Ms Susana Díaz, the Mayor of Malaga, Mr Francisco de la Torre and the Rector of the University of Malaga were among the dignitaries who addressed the audience, highlighting the impact of the PTA on the regional economy and on the local innovation ecosystem, and reminding attendees how its creation helped to attract many international companies to the city of Malaga and the region of Andalusia.
PTA was founded on the 9th of December 1992 and is now home to 635 companies with around 18,000 employees from all over the world. This figure includes the Spanish Association of Science Parks and IASP itself, since the headquarters of our association have been based here since 1996.
During the anniversary celebrations, a commemorative video was shown, and a series of plaques were handed out to the founding members of 'Fundación IDEA', the original core of the project that later became the PTA. Our Director General Luis Sanz participated in the ceremony, also handing one of the plaques to a representative of Telefónica España.
IASP congratulates PTA on their anniversary and wishes them all the best for the future!