Title:
Presidential inauguration marks launch of NUST
First image: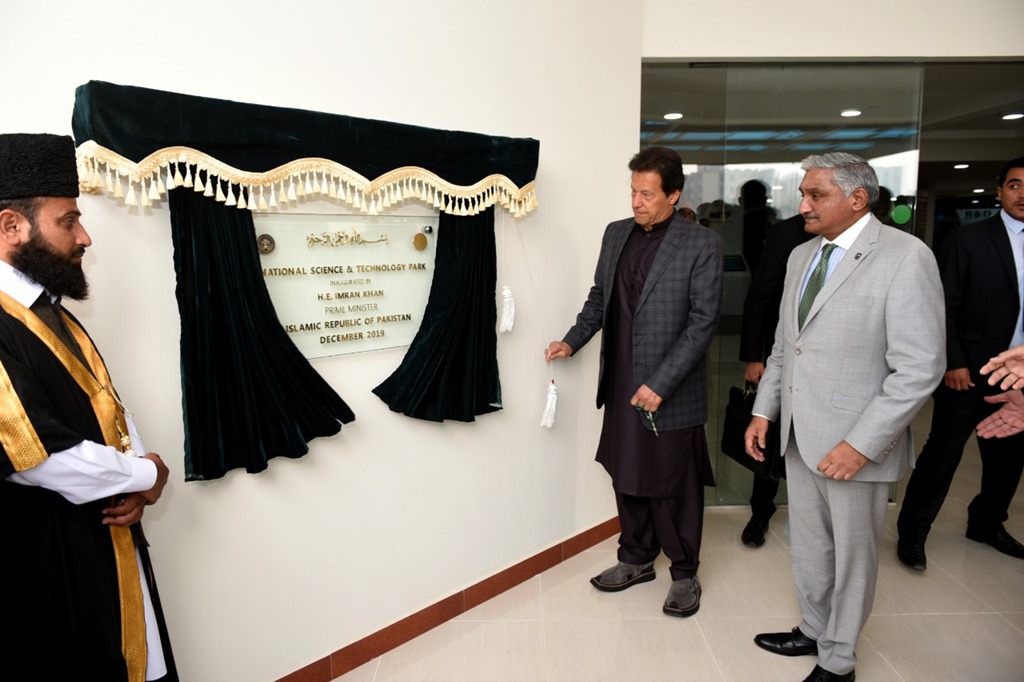 Text:
Pakistan's National Science and Technology Park (NSTP) marked its official opening on December 9th when the new science park was inaugurated by Pakistan's Prime Minister Imran Khan.
The NSTP is set to be the country's largest innovation and research ecosystem, accommodating more 40 companies including startups, SMEs, and other tech companies that will serve as a launchpad for the country's researchers, innovators, and entrepreneurs. It will help build the knowledge economy of Pakistan by stimulating and nurturing the creation and growth of hi-tech businesses.
The park was developed as part of a public private partnership, and is based close to Islamabad's National University of Science and Technology (NUST). This leading engineering and technology university, with its well-established ecosystem to support innovation, technology transfer and commercialisation, provides a strategic location for the new STP.
The Prime Minister, who also toured the international Research and Development Centres established by China and Turkey at NSTP, commended the vision of the NUST's leadership for having planned and accomplished this valuable initiative. Launched under the overarching theme of 'Innovate Pakistan', a platform designed to synergise researchers, creators, investors, implementers and end users of technologies to transform innovative ideas into successful products and services, the park will promote a culture of entrepreneurship in Pakistan.
The eight key thematic areas of NSTP include agriculture technology, automobile technology, education technology, energy technology, defence technology, finance technology, health technology and smart technology.
Find out more about NSTP at https://nstp.pk/.