Title:
PTA launches the European project Recycling Business Models
First image: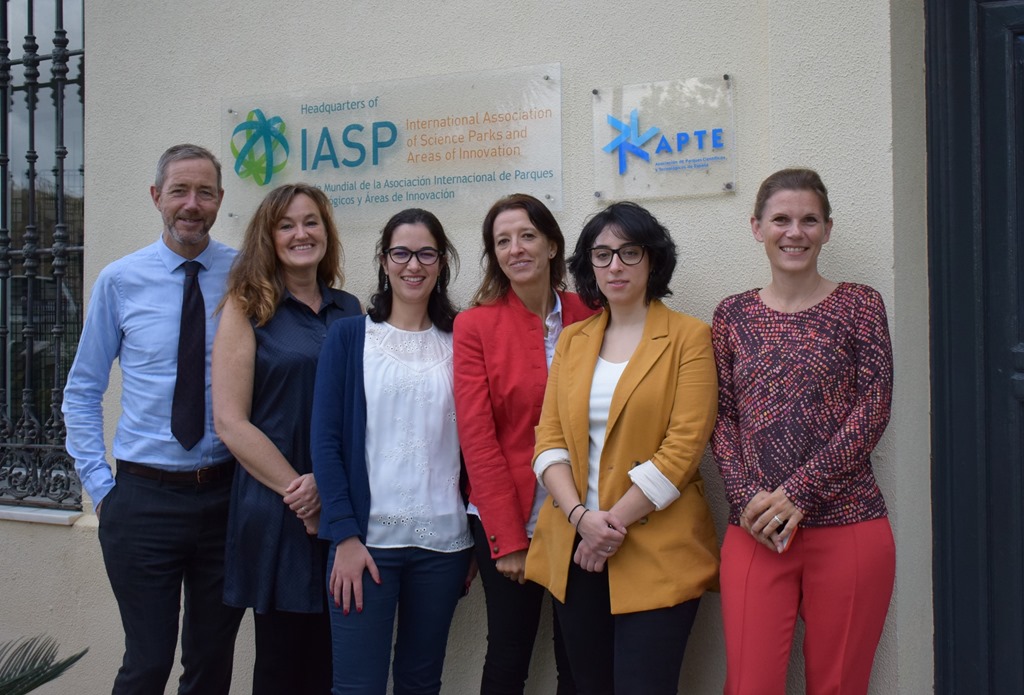 Text:
The Andalusia Technology Park (PTA) recently hosted the launch meeting of a new European Commission H2020 project called Recycling Business Models, which will promote the Circular Economy in European centres of business innovation.
The Circular Economy is an economic system aimed at eliminating waste and the continual use of resources. Circular systems employ reuse, sharing, repair, refurbishment, remanufacturing and recycling to create a closed-loop system, minimising the use of resource inputs and the creation of waste, pollution and carbon emissions. The circular economy aims to keep products, equipment and infrastructure in use for longer, thus improving the productivity of these resources. Sustainability is a key concept, and the European Commission is working to promote awareness and to implement concrete measures to advance sustainable production.
The Recycling Business Models project is coordinated by the PTA, and the consortium also includes fellow IASP members Johanneberg Science Park (Sweden), and Alentejo (Portugal), as well as twenty international entities. Representatives from both members travelled to Malaga for the kick off meeting, and also to greet IASP CEO Ebba Lund at our World Headquarters. Johanneberg is a regional leader in the field of sustainable development, and specialises in innovation in areas like the environment, energy and urban development.
As in other European projects they are involved in, the PTA will lead on all the phases of the Recycling Business Models project, from drafting the proposal, identifying collaborators and partners, and managing all stages of the project. Next steps include an ambitious field study, involving compilation of samples and monitoring cases from real companies based in the tech hubs of participating countries.