Title:
Representatives from Moscow City visit IASP HQ
First image: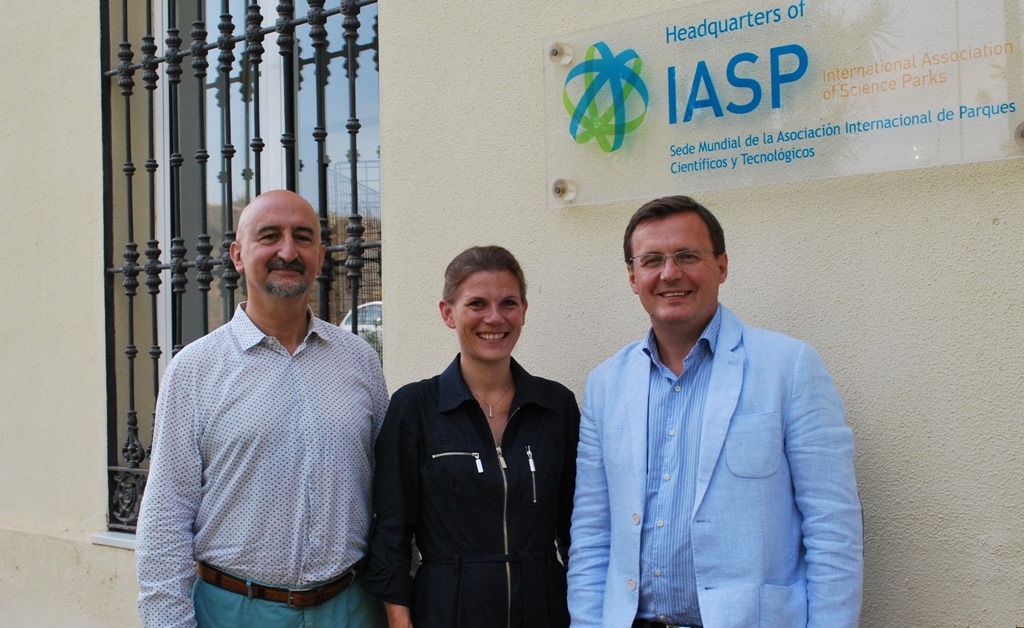 Text:
On September 9th IASP was pleased to welcome Igor Titov from the City of Moscow government, on a visit to our Headquarters in Malaga, Spain.
Mr Titov also represents the Moscow Centre for the Structural Reform of Industry, and has offered great support to IASP since preparations began for our 2016 World Conference in Moscow. He met with IASP Director General Luis Sanz and Chief Operations Officer Ebba Lund to discuss IASP's participation in the Skolkovo Open Innovation Forum which will take place from the 16-18 October. The Open Innovation Forum is a unique platform for stakeholders in the formation of innovative ecosystems to discuss global tech trends, share experiences, and present the latest solutions, and will be attended by several IASP members.
Discussions also included future activities in Russia and other central Asian countries where Moscow parks have many ongoing projects.