Title:
Research project explores STP financing models
First image: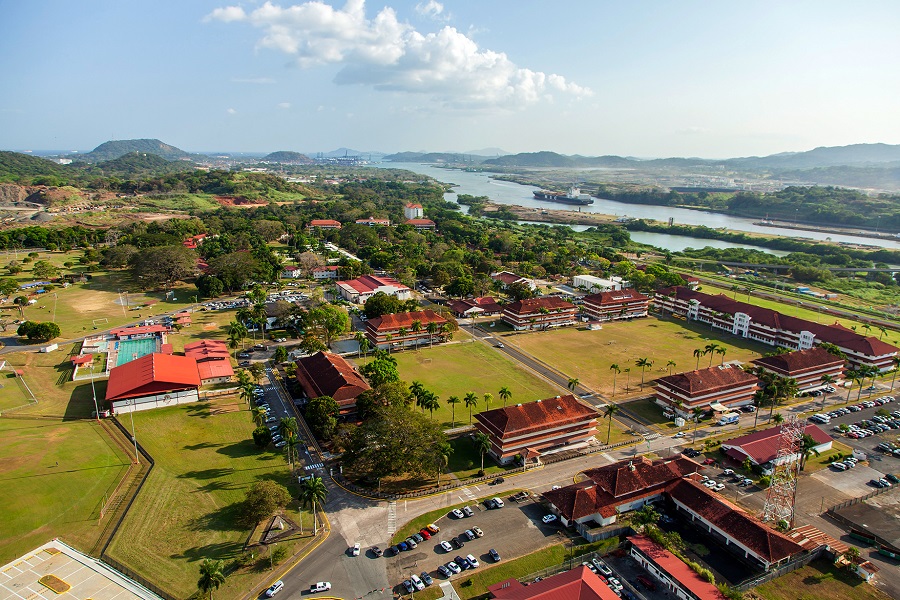 Text:
Executive MBA students and professors at the Georgetown University McDonough School of Business recently completed a 12-week research project exploring STP funding and financial models on behalf of IASP member the City of Knowledge (Panama).
Just a few minutes from Panama's city centre and across from the Panama Canal, the City of Knowledge has transformed the 120-hectare site of a former military base into an innovation campus where entrepreneurs, scientists, thinkers, artists, community leaders, as well as experts from government, NGOs, and international organizations work together to develop initiatives that further social change.
To build a global benchmark for the City of Knowledge and identify new sources to diversify their financing, the Executive MBA candidates studied other science parks and areas of innovation around the world, including several IASP members from across Latin America, North America, Europe, and Africa, and examined global best practices in how they diversified their income.
Key findings included investing in startups and online training, as well as underlining the importance of working to strengthen the national innovation ecosystem.
In addition to gathering valuable input from STPs and AOIs worldwide, the project also provided the City of Knowledge with the opportunity to deepen their collaboration with a world-class university: Georgetown ranks 23rd in the US News Ranking of National Universities. International research projects like these ultimately support the delivery of new initiatives on the City of Knowledge campus, including a social innovation lab to develop solutions at both regional and national level.
The Georgetown students and Faculty members were impressed with the highly collaborative and supportive attitude of the STPs and AOIs who participated and shared their data – a big thank you goes out to IDEON (Sweden), Ann Arbor SPARK (USA), Ruta N Medellin (Colombia), Shanghai Caohejing High-Tech Park (China), Cartuja Science and Technology Park (Spain), and The Innovation Hub (South Africa).
To learn more about the City of Knowledge (Ciudad del Saber), please visit https://ciudaddelsaber.org/en/what-is-city-of-knowledge/