Title:
Science parks, stakeholders and society: a European perspective from IASP York
First image: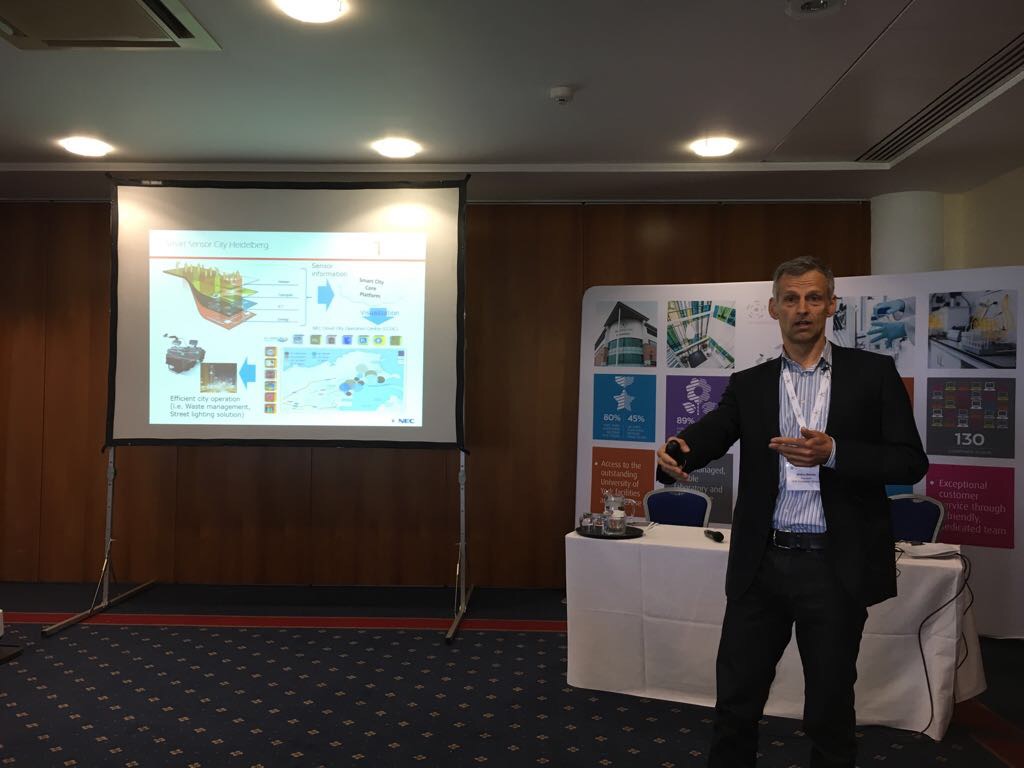 Text:
Taking place at York Racecourse alongside a larger event organised by the UK science park association UKSPA, the IASP stream addressed the theme 'Science parks, stakeholders and society: a European perspective.' The focus was on how science parks "sell themselves" to the people that matter and how they tell their story to their communities: that is to say, branding, marketing and communications and institutional PR.
IASP European Division President André Domin and Director General Luis Sanz were in attendance to open the event alongside President Josep Piqué and Tracey Smith who leads York Science Park. Attendees heard from experts from across Europe who presented their own local experiences and shared best practices. With the UK, France, Italy, Germany, Turkey, Sweden, Austria, Spain and Portugal represented among the speakers, and attendees from as far afield as Russia and China, it provided an opportunity for truly international knowledge sharing. The event also marked York Science Park's 25th anniversary, and a moment to reflect on their achievements over the last quarter century.
As well as the scientific programme, there was a meeting of the members of WAINOVA (the World Alliance for Innovation, of which IASP is a founding member) and a chance for Women in IASP to get together and debate ideas for the future. Those weren't the only networking opportunities: delegates enjoyed a first night dinner in the historic city centre, in possibly the oldest continuously occupied house in the United Kingdom. Overlooking the city walls, it dates back to 1080 when it was commissioned by the first Norman Archbishop of York to provide the official residence for the Treasurers of York Minster.
IASP Director General Luis Sanz said: "The staggering Roman walls which encircle the city do not hinder York to have a clear understanding of the nature and features of the new global economy: a fascinating example of how having powerful historic roots is compatible with today's challenging world."
To find out more about York Science Park and innovation in the region, visit www.yorksciencepark.co.uk.