Title:
Science parks and business leaders meet in Heidelberg
First image: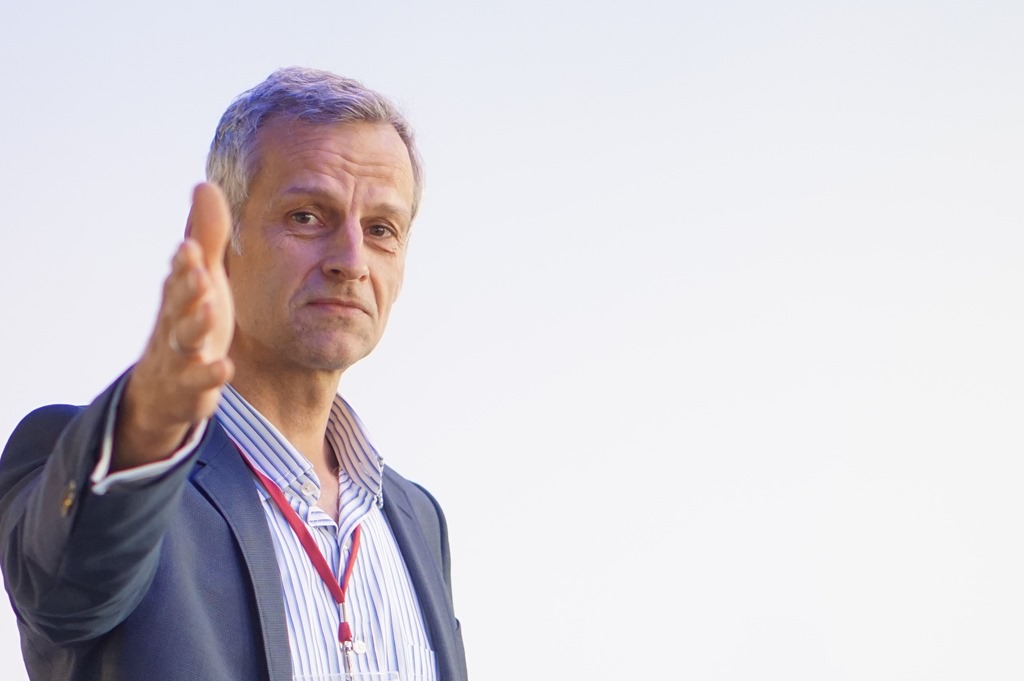 Text:
The IASP European division met recently for a workshop organised by Heidelberg Technology Park, Germany, which focused on the theme "Vitalizing communities via TechParks and Clusters."
Attendees gathered from science parks in Austria, Bulgaria, Estonia, Finland, France, Germany, Italy, The Netherlands, Romania, Slovenia, Spain, and Sweden, with the team from Isfahan also flying in to spread the word about our upcoming World Conference in September.
After a welcome from European division president and Heidelberg CEO André Domin, speakers including IASP President Josep Pique explored the success factors for productive clusters and collaboration between academia, industry and the city.
As well as science park managers, delegates heard from city officials and representatives of local high-tech businesses who shared their experiences of building knowledge communities, discussing event formats, communication platforms and architectural design to enable networking and cooperation to flourish. Urban development was another key theme, with speakers sharing insights on successful interactions between citizens and technology development, as well as their thoughts on the role science parks will play in the cities and communities of the future.
The Heidelberg startup scene also made its presence felt, with several local entrepreneurs pitching to attendees before they hit the streets to get to know the city's innovation ecosystem in a tour that took in the Bahnstadt District, Heidelberg's low CO2 emission zone which merges housing space with the science park. The visit also took in PH Vision, the future knowledge city of Heidelberg; the new Innovation Park being built on a former military barracks to develop high tech startups.