Title:
Technopreneuship festival and international MOU in Isfahan
First image: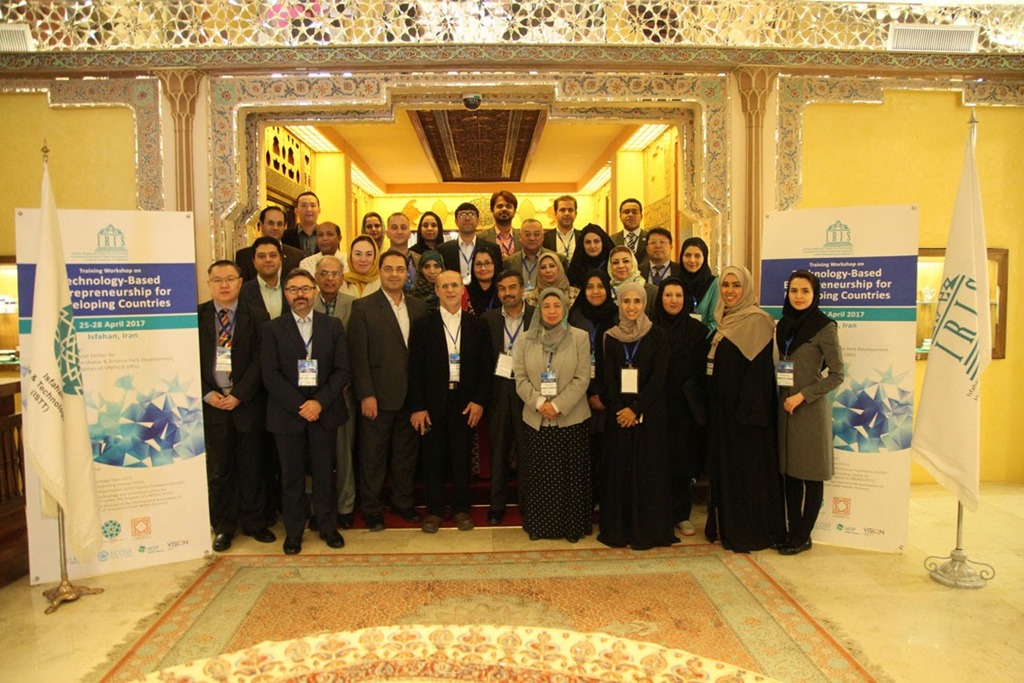 Text:
Isfahan Science and Technology Town (ISTT) recently held the 13th edition of the Sheikh Bahai National Technopreneurship Festival at the Isfahan City Center Complex.
The two-day festival plays an important role in ISTT's strategy to encourage a culture of creativity, innovation and technopreneurship. It encompasses all fields of science including healthcare and medical sciences, fundamental sciences, technical and engineering sciences and agriculture, as well as the humanities and art.
This year, the festival incorporated several new programs including the presentation of investment opportunities, and sessions dedicated to knowledge and experience sharing. It also addressed the introduction of new methods and models for the promotion of entrepreneurship, including universities and investment organizations, an introduction to new funding mechanisms such as Iran Fara Bourse, a session dedicated to philanthropists interested in supporting entrepreneurship.
Iran's Minister of Science, Research and Technology, Prof. Dr. Mohammad Farhadi visited a number of the festival booths dedicated to knowledge-based companies and met with their CEOs. He also addressed the festival audience during the closing ceremony where he highlighted the importance of such events to the Ministry, and also the many other achievements of ISTT including its winning the bid to host the 2018 IASP World Conference in Isfahan.
Alongside the technopreneuship festival, Isfahan Regional Center for Technology Incubator & Science Park Development (IRIS) also organized a training workshop focused on Technology-Based Entrepreneurship for Developing Countries.
During the opening ceremony of the workshop in the Abbasi Hotel in Isfahan, IRIS and Economic Cooperation Organization's Science Foundation (ECOSF) signed a MoU to strengthen mutual collaboration in the development of science and technology parks and incubation centers, and in the promotion of entrepreneurial initiatives in the ECO region.
With the support of ISTT and in collaboration with UNESCO, the IASP WANA division and ECOSF, the 4-day workshop attracted participants from Oman, Malaysia, Pakistan, Azerbaijan, Bangladesh, Kyrgyzstan, Iraq and Iran as well as Italy and Korea. The workshop aimed to increase the development of technological solutions to social needs and demands, and to encourage innovation and entrepreneurship in attendees' home countries, offering the expertise of three international organizations. Representatives discussed joint plans to build scientific capacity in line with the UN 2030 Agenda for Sustainable Development, and the importance of its recognition of the role of science, technology and innovation as a vital driver of sustainability.
You can read more about Isfahan Science and Technology Town here, and find out about their World Conference preparations here.