Istanbul Teknokent Entertech
Background information
Istanbul Teknokent Entertech, also known as Istanbul University Techno City, provides a supportive environment for innovative and high-tech companies.
The park works closely with universities, research institutions & industry to establish a competitive and export-oriented innovation ecosystem, improving innovation in product and production methods, increasing productivity and product quality, and reducing production costs. Its key goals include commercializing technological knowledge, supporting technology intensive production and entrepreneurship, as well as helping SMEs adapt to new and advanced technologies. It also works to create investment and job opportunities, provide technological infrastructure, and accelerate the entry of foreign capital into Turkey.
The park works closely with Istanbul University, including access to specialised labs and supporting academics to commercialise the results of their research and establish a company or become a partner to an established company, with advantageous conditions as they begin a new business.
Key sectors include Biotechnology, Chemistry and Chemicals, Electronics, Health & Pharmaceuticals and Software Engineering.
Facilities include an Incubation Center to support new startups, and a pre-incubation programme that enables entrepreneurs to establish their own business. A busy Technology Transfer Office also offers support programmes, including announcing R&D project calls and funding opportunities to faculty members, preliminary assessment of project proposals, conducting financial processes (procurement, tenders, etc.). and maintaining a database of project references.
Logo: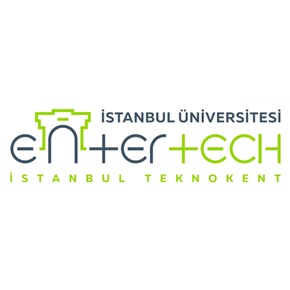 Name

Istanbul Teknokent Entertech

Main technology sectors

Name:

Chemistry and Chemicals

Name:

Health & Pharmaceuticals

Name:

Software Engineering