Gdańsk Science and Technology Park
Background information
Gdańsk Science and Technology Park is a place for the development of science and entrepreneurship, cooperation of economic, social, scientific, research and local government entities who work together in order to build and promote new economic and technological solutions. It is located in the immediate vicinity of the centre of Gdansk and the largest universities in the region.
The Park was founded in 2006 when it was adapted from a printing plant, and was expanded thanks to European Union funds for increasing the competitiveness of the Polish economy. It is a comfortable space for small, medium and large companies, home to around 70 resident enterprises specializing mainly in biotechnology, IT and energetics. Both new technology companies and startups carry out their activities in the complex of 3 modern buildings with over 40,000 square metres of space.
Residents have a range of facilities at their disposal, including well-equipped conference and training rooms, and a choice of events, training courses, lectures and assistance from experts and specialists. The Park is home to, among others: Space4Makers, the Technology Incubator, the Co Work Zone, state-of-the-art laboratories, the Data Centre, a kindergarten, a crèche and a bistro, as well as the relaxation zone "Park in the Park¨.
Logo: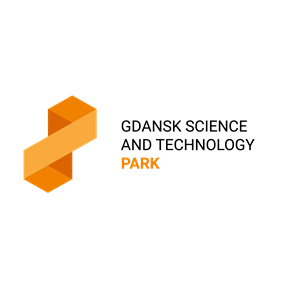 Name

Gdańsk Science and Technology Park

Main technology sectors

Name:

ICT & Communications