Luleå Science Park
Background information
Luleå Science Park works to establish and create business relationships between companies in the park, ICT companies in Luleå, incubators, municipalities, government agencies and funders.
The park offers startups, SMEs and corporates a total a floor area of ​​more than 20,000 square meters including a mixed stock of office space, conference / teaching areas and living space. Small companies can start with an office of 10 square meters where shared service areas make networking with other companies natural, switch to 100 square meters in six months and then move to their own dedicated headquarters, all within Luleå Science Park.
Today, Luleå Science Park is home to over 100 companies employing approximately 1400 employees, and collaborates closely with their neighbours the Arctic Business Incubator, Luleå University of Technology, LTU Business, LTU Career Center, Go Business and Teknikens hus. The park is currently developing plans to increase integration with the University, via a vibrant expanded campus also connected to the surrounding city and community. Plans include both student housing, services and new entrances to the campus, as well as closer links between the universities, business and the city.
The mix of companies in Luleå Science Park reflects the idea of ​​a meeting place where technology, people, knowledge and creativity meet. With the connection to Luleå University of Technology as one of the cornerstones, the park has a clear technology and IT profile as a base, but it is the creative mix that makes new ideas emerge and business ideas grow.
The majority of resident companies are in hi-tech fields, with 40% being IT-related businesses and the media. Other companies are active in media, construction and system deliveries, technical testing and analysis, business and consulting services, innovation management, mining, logistics and much more.
Logo: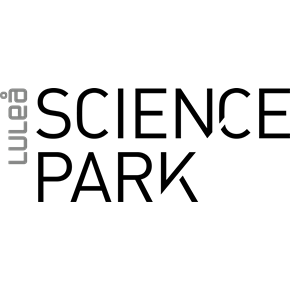 Main technology sectors

Name:

ICT & Communications