Parque Científico y Tecnológico de Bizkaia – Bizkaiko Zientzia eta Teknologia Parkea
Background information
Opening its doors in 1985, Bizkaia Science and Technology Park was one of the first science parks in Spain and it is now among the most important innovation hubs for emergent industries such as Industry 4.0, as well as the aeronautics/aerospace industry, electronics, energy, environment, engineering, Health & biosciences and ICT.
A publicly run park, it is currently home to 271 companies which employ 11,056 people and have been awarded 573 patents to date, and represents 7% of the Bizkaia region's GDP. Its 22 sustainable buildings offer avant-garde architecture, flexible spaces including offices and laboratories, and plots of land for companies to construct their own buildings.
Strategically located close to the city of Bilbao and its international airport, Bizkaia offers networking days for resident companies to learn about each other's work and create partnership opportunities, and sector-specific collaboration networks. The site also provides a range of leisure and sports activities, a kindergarten, and several hotels.
Bizkaia works to make science and technology accessible to society, working in collaboration with resident companies and universities to promote STEM subjects among young people, and promoting the work of women in STEM fields. Along with fellow IASP members Alava STP and Gipuzkoa STP, Bizkaia is part of the Basque Network of Technology Parks (RTPE), an ecosystem for knowledge and talent which acts as a driving force for the positioning of innovation and internationalisation at the centre of Basque industrial policy. Acting as a network they share talent, vision and knowledge in order to generate wealth and boost the quality of life in the Autonomous Community of the Basque Country. Working alongside them are the three Basque universities, the centres for basic and excellence research (Basque Excellence Research Centres), business incubators, technology centres, business clusters and professional associations.
Logo: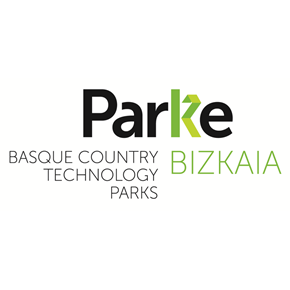 Name

Parque Científico y Tecnológico de Bizkaia – Bizkaiko Zientzia eta Teknologia Parkea

Main technology sectors

Name:

Health & Pharmaceuticals

Name:

ICT & Communications