Hotmilk - Innovation Ecosystem PUCPR
Background information
The PUCPR Tecnoparque is a space dedicated to the transfer and development of new technologies, and is part of the PUC Agency for Science, Technology and Innovation.
It offers space and value-added services to technology-based companies in the Pontifíca Universidade Católica Do Paraná campus, in particular its R & D units. With headquarters near the 'Espaço Sociedade do Conhecimento', and modern facilities covering approximately 10000m2, it is considered one of the most important tech hubs of Paraná and Brazil.
Located in the heart of the city of Curitiba, Tecnoparque benefits from municipal programmes to stimulate research and product development, and offers companies the opportunity to take advantage of the skilled labour talent of university students and graduates.
Companies benefit by obtaining technological, organizational and social innovations at lower cost, resulting from joint investments. PUCPR university also benefits from closer links with business, training more skilled professionals with up-to-date knowledge, and by producing research aligned with the needs of Paraná and national development in Brazil.
Logo: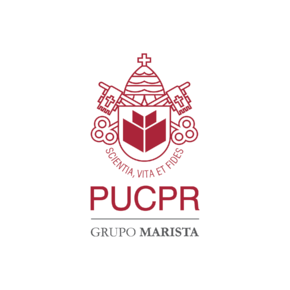 Name

Hotmilk - Innovation Ecosystem PUCPR

Location

Curitiba-PR, Brazil