Hoa Lac Hi-Tech Park Management Board
Background information
Hoa Lac Hi-Tech Park is a science city in Hanoi specialising in Biotech, ICT, New material technology and Automation technology, founded by Vietnam's Ministry of Science and Technology.
Located next to the National University of Hanoi, the park is 30km from the centre of Hanoi and close to key knowledge projects such as the Ethnic Culture Village Vietnam, Ngoc Liep Ecological Zone, Dong Xuan urban area - Tien Xuan. It has become a base for multiple international conglomerates, such as Hanwha Aerospace (South Korea), Nidec and Nissan Techno (Japan) and major domestic groups, including Vingroup, FPT, VNPT and Viettel.
Developing local talent is a key priority, and Hoa Lac Hi-Tech Park is home to several vocational training centres and the national VITEC Training Centre which works to ensure the supply of highly qualified human resources directly to the Hoa Lac Hi-tech Park and the wider Vietnamese economy. It also works closely with the National University of Hanoi.
Services offered to resident companies include a one-stop service hub that acts as a bridge between clients and agencies and government organizations to help investors navigate administrative requirements, and a customs office to streamline declarations and inspections.
As well as business services, office space and laboratories, the park also contains a housing area, a recreation and sport zone and an education and training zone.
Logo: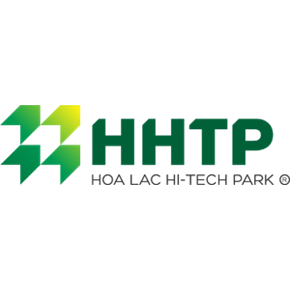 Name

Hoa Lac Hi-Tech Park Management Board

Main technology sectors

Name:

Computer Science and Hardwares

Name:

Manufacturing and Automation Technologies

Name:

Micromachines and Nanotechnology

Name:

Software Engineering