Name:
Developing a detailed strategy for Knowledge Oasis Muscat - Oman
First image: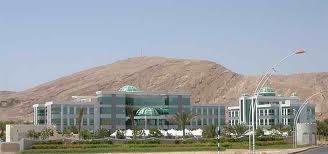 Objectives:
Objectives
Knowledge Oasis Muscat (KOM) is the Technology Park in the Sultanate of OMAN. The Park is acting as a catalyst for the economic and technological development of the Country, creates substantial opportunities to investors and is affecting the attraction of highly skilled and educated people to inhabit the area. The Park is one very important factor of the brand identity of the city of Muscat and the Country in general - a meeting place for business ideas and people.
IASP responds to the request for tenders for the project "Develop a detailed Strategy for Knowledge Muscat Oasis" in order to elaborate the new "Unique Selling proposition" for KOM and define the next stage of development for the Park.
Activities:
Activities
Types of services provided:
Comparison of incentives, tariffs, services
Perceptual Mapping to address brand identity issues more objectivel
Assessment of the effectiveness of KOM as a Cluster of IT and other knowledge-bases businesses
Strengthening stakeholders support base
Empowering the Incubator
Attracting/Developing an R&D Centre
Interacting with the city