33rd IASP World Conference on Science Parks and Areas of Innovation
Title:
Science and Technology Parks and areas of innovation: managing stakeholder's participation. How to gain public acceptance by communication and negotiation
Billede: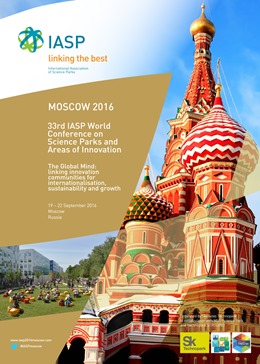 Document type:
Conference Paper
Authors

FullNameWithTitle2:

Peter G. Strunk


Publication date

January 2017
Description:
The Science and Technology Park (STP) at Berlin Adlershof has become so successful that WISTA-MANAGEMENT GMBH as the operating company could extend its activities to other sites in Berlin. We were able to gain knowledge and experience from these endeavours, which we think, are relevant to other technology park projects, no matter where they are set up. There are different approaches to gain acceptance drawing from our own experience: A technology park's success cannot be created by giving orders or a bloated marketing budget. Sometimes it is more important to persuade the neighbours and the local public than an international group of experts. Convince your political sponsors not to interfere in your day-to-day business. Make sure you are independent of election cycles.Work out the economic benefits of your park. Form alliances with politicians and the local authorities. Use Local partners as ambassadors.
Conference name

33rd IASP World Conference on Science Parks and Areas of Innovation

Conference theme

The Global Mind linking innovation communities for internationalisation, sustainability and growth

Conference start date

19 September 2016

Conference end date

22 September 2016