33rd IASP World Conference on Science Parks and Areas of Innovation
Title:
Regional Science Parks: A step forward to innovation ecosystem in Thailand
Billede: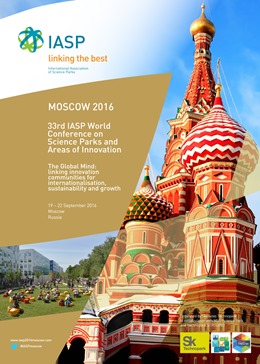 Document type:
Conference Paper
Authors

FullNameWithTitle2:

Charnwit Tridech


Publication date

January 2017
Description:
Differences between central and regional economy are massive issues in Thailand, especially gaps of value added between products from industries and agriculture are considerable. Regional science parks (RSPs), which are directly supported by Science Park Promotion Agency (SPA) under Ministry of Science and Technology (MOST), are key mechanisms to bridge those voids and lead Thailand with science technology and innovation (STI) base. Three RSPs are located in northern, northeastern and southern region with distinct flagship projects such as rice, livestock and rubber technology. 5 platform action plans including RSP services, STI business incubation, technical consultancy, collaborative research and infrastructure development are operated to create more STI based business in the regions. Started in 2013, SPA and RSPs have so far generated $16m regional economic impact and gradually create innovation ecosystem in Thailand with central facilities of three RSPs are scheduled to be opened by 2018.
Conference name

33rd IASP World Conference on Science Parks and Areas of Innovation

Conference theme

The Global Mind linking innovation communities for internationalisation, sustainability and growth

Conference start date

19 September 2016

Conference end date

22 September 2016