Heading:
Scale-up Champions launches program to accelerate startups' growth
Publication date - real:
11-09-2020
User info - details - for blog detail layout:
First image: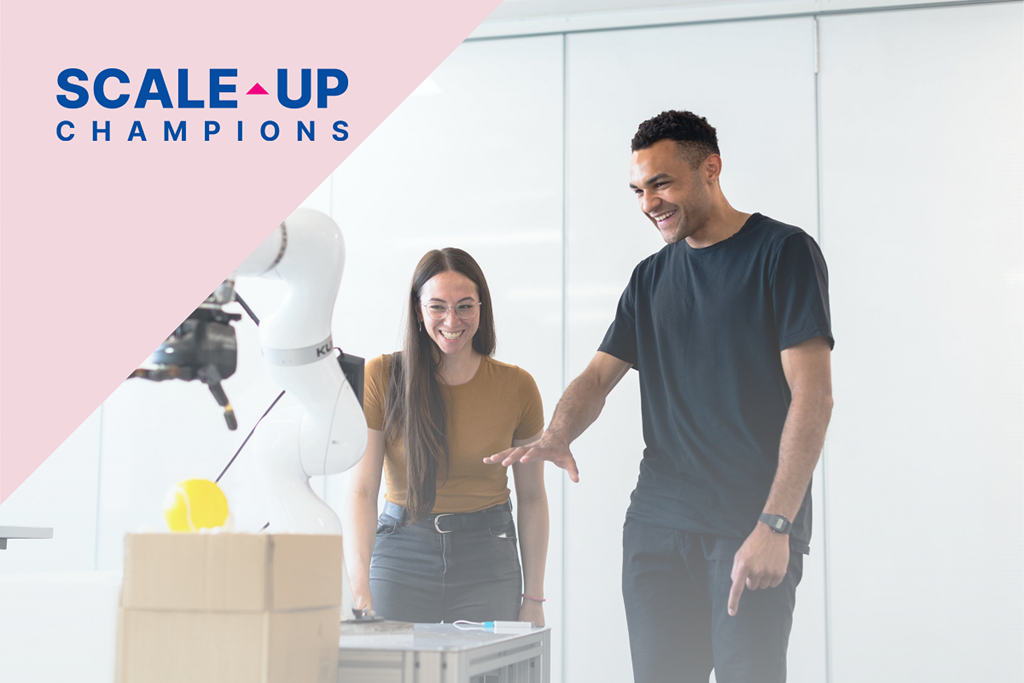 Long text:
Scale-up Champions has launched its Investment Readiness Program, an initiative that aims to increase the fundraising capacity of deep tech startups and to connect entrepreneurs, corporates, mentors and investors from different countries to unlock the full potential of the European ecosystem.
Applications are open until October 5th for startups working in deep tech that want to accelerate their growth through a set of training and mentoring activities and a series of networking events. The Scale-up Champions consortium will carry out a challenge-based selection process to identify the best startups among all the applicants. The chosen ones will then be matched and provided mentoring sessions, followed by a series of workshops and individual meetings with experts. Once the startups are well-prepared and fully equipped to raise investment, they will be brought together with investors, business angels and venture capitalists to pitch their ideas.
"We are very glad to launch this call", said Anna Torz, Scale-up Champions coordinator. "During the Program, entrepreneurs will not only have the chance to improve their skills to raise funding, but also to become part of an international network of stakeholders and key players from the European startup ecosystem."
There will be four editions of the Investment Readiness Program by 2022, the first and current one will be running from November 2020 to April 2021 and will involve between 25 and 35 different startups that will receive mentoring and support.
In addition to the Investment Readiness Program, Scale-up Champions is also developing the Startup- Corporate Collaboration Program and the Pan-European Online Incubation Program. The first one aims to identify corporate challenges, to later connect these organisations with startups developing disruptive technologies that could provide solutions to overcome them. Furthermore, this program intends to raise awareness about the potential of innovation and to establish a ground-breaking mindset in corporations.
On the other hand, the Pan-European Online Incubation Program connects top-notch founders, mentors, investors, and corporates with deep tech startups and entrepreneurs, serving as matchmaker, and enabler of knowledge transfer through mentoring, workshops, and pilots.
About Scale-up Champions
Scale-up Champions is a project funded by the European Union's Horizon 2020 research and innovation programme with the aim to scale-up innovative businesses across the EU and help startups to achieve market success. The project builds on the premise of equalizing opportunities of scaling-up for startups across Europe and it connects startup ecosystems with different development levels and strengths.
There are no comments