Title:
Andalucia Technology Park continues to grow
First image: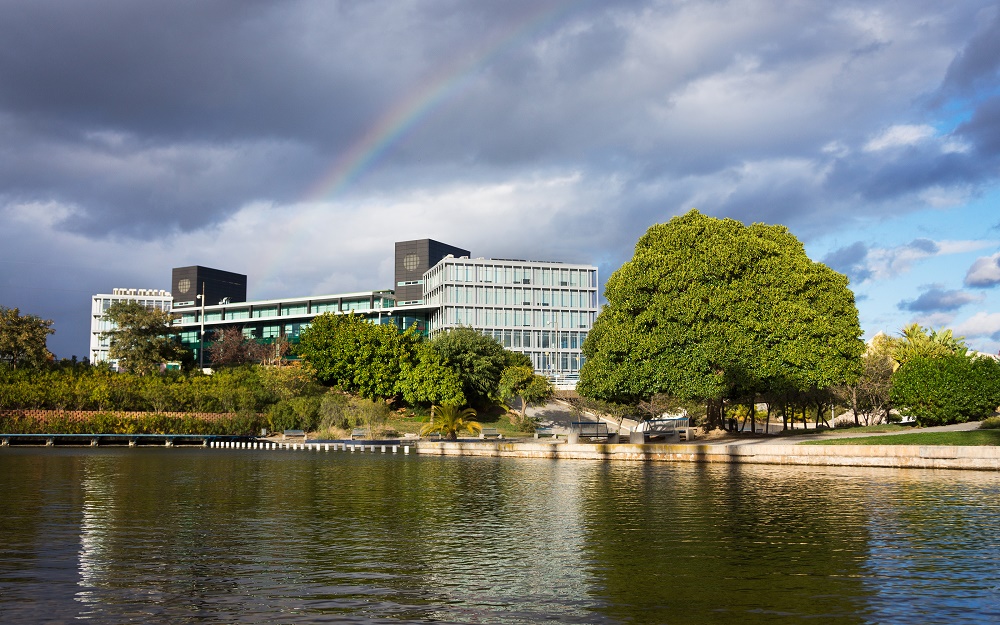 Text:
The Andalucia Technology Park (PTA) in Spain has continued to grow, and is now home to 646 innovative companies employing almost 20,000 people.
Recently published statistics show an annual turnover of 2 billion Euros and a 6% increase in the number of highly skilled workers employed, an all time high for the park where IASP Headquarters are based. Of these workers, 44% are women, and 34% are employed by foreign companies based in the park. These figures represent a 6% increase in staff numbers compared to 2017 and a 7% increase in turnover.
ICT continues to be the main sector at the PTA, accounting for 55% of jobs and 34% of resident companies. It is also increasingly active in aeronautic systems, Big Data, blockchain, AI and cybersecurity.
2018 saw significant international activity, including visits from 60 international delegations, collaboration with the Open Innovation Peninsular Network, made up of Portuguese STPs and universities, the creation of a circular economy working group, and a trade mission to Silicon Valley. The Green Ray building run by the University of Malaga has also been busy supporting and promoting entrepreneurship via hackathons led by PTA companies, and a range of digital economy training courses. The PTA is also keen to ensure talent comes from 100% of the population, with initiatives like Andalucia Stem Girls to encourage girls to pursue careers in science and technology.
And the park has plans for further growth: a significant long-term expansion is in the pipeline, with work already under way to increase road capacity and improve access.
To learn more about the PTA and their plans for the future, visit www.pta.es/en/