Title:
Combatting global medicine shortages at UWSP
First image: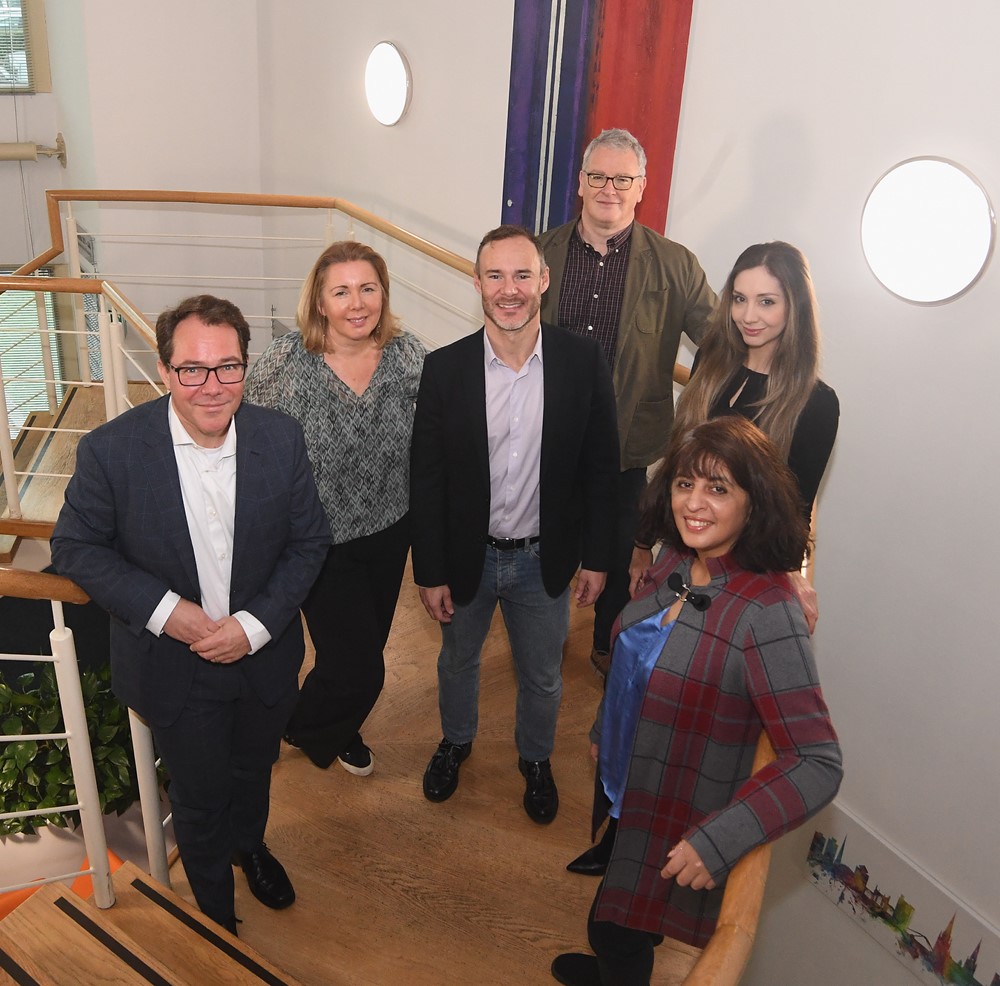 Text:
A high-tech startup with a mission to solve global shortages of medicines has recently joined the University of Warwick Science Park's business incubator to help realise its ambitions.
iEthico, established by four professionals from pharmaceutical and healthtech sectors with over 100 years' combined experience, has created a digital solution that brings together wholesalers and pharmacists providing greater access to medicines in a regulated environment. The AI powered digital solution mitigates the impact of medicine shortages, saving time spent on admin, navigating multiple suppliers, reducing costs and cutting through geographies, saving pharmacist time searching for medicines and delivering alerts for looming drug shortages.
The company, founded by Debra Ainge, Renee Kalia, Peter Shone, and Claudio Zurzica, has taken office space at the University of Warwick Science Park's Business Innovation Centre in Binley (UK) through the Ignite incubator programme. Ignite offers startups flexible space and other forms of support to companies in their early stages to help them get off the ground.
iEthico is launching its solution early in the new year with a regional NHS Trust and aims to fully commercialise the product later in the year.
Debra Ainge said: "Drug shortages are a recognised major health concern. They are on the rise globally, occurring every day and impacting everyone involved in patient care. Our solution links together demand and supply, benefiting everyone in the supply chain, and reducing pharmaceutical waste."
Co-founder Claudio Zurzica added: "Innovative technology is helping to improve patient care around the world. iEthico's solution will benefit patients by providing access via secure regulated routes, allowing prescribers greater control over treatments while reducing delays and interruptions in medication management."
The Business Innovation Centre was the perfect location for the young company as it looks to grow. "We opted to come here to the University of Warwick Science Park for a number of reasons," he added. "The location is great and the flexibility of space gives us a chance to expand quickly and tap into some of the support available from Science Park and links of the University of Warwick too. We expect to be creating many highly-skilled, highly-paid jobs over the coming years and that will be very good news for the regional economy," commented Peter Shone.
Victoria Lynch, Centre Manager at the Business Innovation Centre, said: "We are delighted to welcome iEthico here. It is incredible to be able to support a company that has the potential to have a profound effect on something that is so important to all of us. The fact that the University of Warwick Science Park is seen as the ideal home by a business such as iEthico speaks volumes about what we can offer."
Dirk Schafer, SME Engagement Lead at the University of Warwick Science Park, added: "We are looking forward to helping iEthico grow through the Ignite incubator programme and providing them with a solid base here at the Business Innovation Centre. Many of our Ignite start-ups have gone onto achieve great success with our support, and we're confident iEthico has everything in place to grow rapidly."