Title:
Digital and innovation expansion at Pardis Technology Park
First image: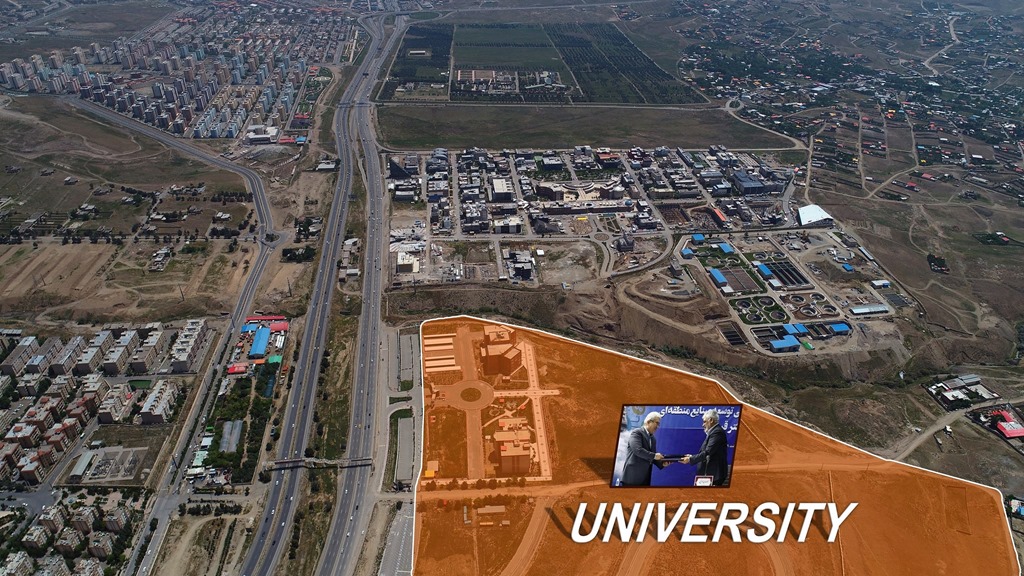 Text:
Pardis Technology Park (Iran) is set to expand significantly with the creation of the Pardis Innovation District University and a digital economy park.
The current Pardis Azad University will be transformed into a technology hub and all limitations and borders will be removed between the university and Pardis Technology Park, making the new Pardis Innovation District University one of the most important players in the regional technology and innovation ecosystem.
A recently signed agreement between the STP, the university and the national government sets out the aims of the new Innovation District University to become a hub to attract foreign students, invest in knowledge based companies and encourage a culture of entrepreneurship. It will also take advantage of Iranian experts with international experience who have returned to Iran as professors and faculty members, and employ students to work in Pardis Technology Park companies.
And it's not the only new development at Pardis: a new Digital Economy Park on an adjacent site has also been announced.
Iranian Minister of ICT Mohammad-Javad Azari Jahromi was in Pardis to sign the agreement with Iran's Vice-President for Science and Technology Sourena Sattari, commenting: "Pardis Technology Park infrastructures pave the ground for a big movement in knowledge-based economy."
He also praised the innovative companies already based there for their efforts against COVID-19, including pivoting production to make IoT-enabled ventilators, and diagnostic kits. Pardis Technology Park member companies made more than 2.6 billion dollars worth of products last year.
To learn more about Pardis Technology Park, please visit https://en.techpark.ir/.