Title:
Honorary Doctorate for Mauricio Guedes
First image: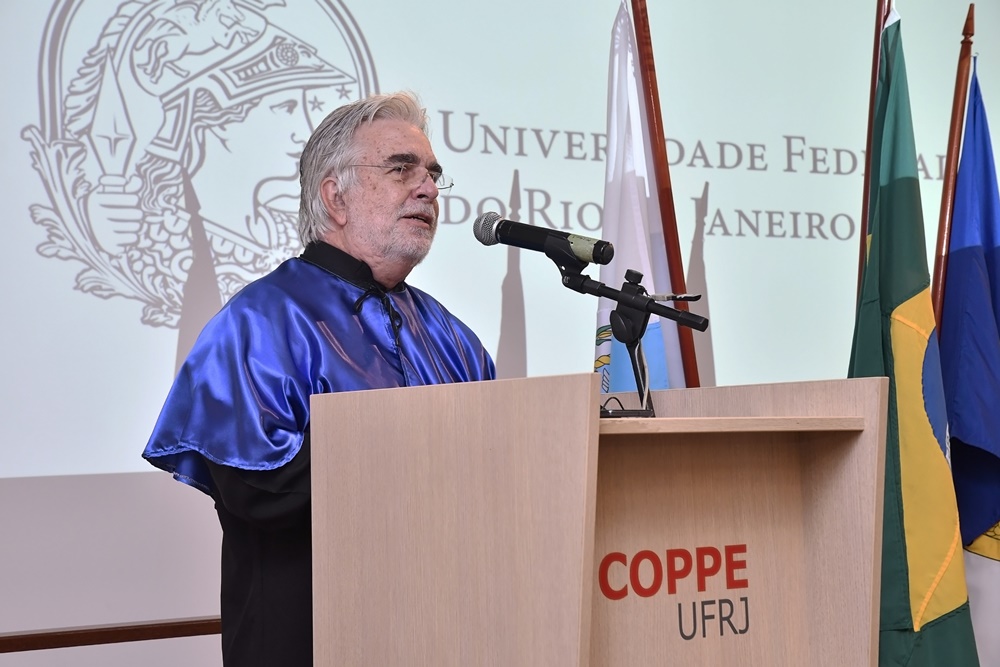 Text:
IASP's past president Mauricio Guedes was recently awarded an Honorary Doctorate by the Federal University of Rio de Janeiro (UFRJ), Brazil, in a ceremony held on June 3rd where he received the title of Doctor Honoris Causa.
Co-founder and former director of the UFRJ Technological Park, Mauricio was president of IASP from 2010 to 2012 and president of Anprotec, the Brazilian association of science parks, from 1995 to 1999.
He was also one of the leaders of the ​​movement towards innovation and the development of a knowledge economy in Brazil, and his work was fundamental in consolidating of one of the world's largest systems of technology parks and business incubators. In addition, Mauricio coordinated the international team that developed and applied the SEBRAE Challenge, a business game for entrepreneurship among university students, that saw more than one million Brazilian students participate between 2000 and 2012.
Before officially receiving the title from the hands of Rector Denise Pires, Mauricio shared some stories about the development of the UFRJ Technological Park.
"The Park was built very quickly, in four years. We had some scares, one of them right at the beginning, that we would have to raise the elevation of the land to do the construction work, and for that we had to bring 100 thousand landfill trucks here. We didn't know how to do it, so someone at urban cleaning company Comlurb told us we wouldn't have to spend anything and we then made an agreement to bring construction debris from the city of Rio de Janeiro. For three years, we received 100 trucks a day, and Comlurb put a tractor to work spreading it. I saw that red stain (from the landfill being made for the works) growing and I thought 'damn, if this goes wrong, I'll be famous!' - but luckily it worked out and the Park is a success," he said.
Inaugurated in 2003, the Park is today a source of pride for UFRJ and for the entire country.
"My feeling right now is gratitude to UFRJ. Gratitude for this title that brings me a lot of joy, and gratitude for having made it possible for me to fulfill many dreams, in an attempt to build a more robust innovation ecosystem in Rio de Janeiro and Brazil. Coppe's Business Incubator, one of the pioneers in the country, and the Technological Park were great challenges for me and for the entire team that accompanied me. I was able to experience in the Park a moment when the world saw Brazil as a great hope and prove the importance of UFRJ on the international scene. Long live the University of Brazil, a source of pride for all Brazilians!" Mauricio commented.
Please join IASP in congratulating him for this well-deserved honour!