Title:
IASP Director General participates in Chinese science park industry events
First image: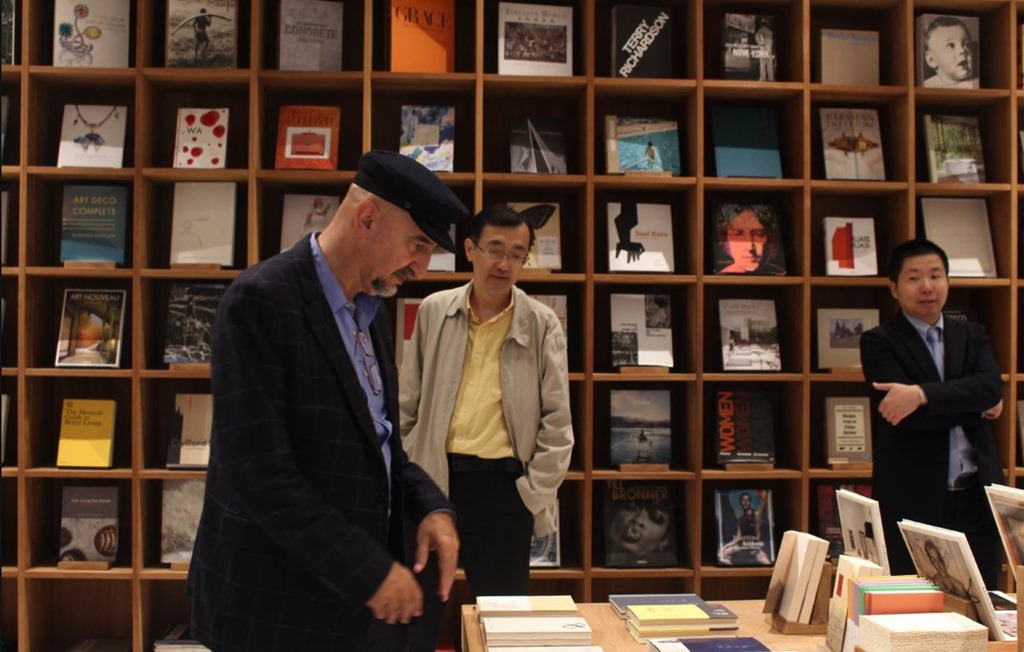 Text:
IASP Director General Luis Sanz travelled to China recently, to catch up on the latest trends and developments in the Chinese science park industry and connect with IASP members from across the country.
In Beijing on 2-3 November, he attended the increasingly important Innovation Forum organised by Zhongguancun Science Park, where he has been a regular speaker over the years. The forum brings together Chinese and international representatives from government, business and academia to explore the latest global developments in innovation and technology and look ahead to the future of the science park industry in China.
In this edition, where speakers included Nobel Prize winning chemist Stefan W Hell (Max Plank Institute), Luis Sanz expounded on the theme of the internationalisation of science parks and areas of innovation, after which he coordinated a discussion panel that included technological revolution and the creation of innovative cities.
Luis Sanz then travelled to the fabulous city of Shanghai, to open the 4th IASP China Members' Salon, and welcome new IASP members. Organised by the IASP China Office, Shanghai Development Park Association and Caohejing Hi Tech Park, the Salon offered our members in China the opportunity to discuss collaboration projects.
The Members' Salon gathered over a hundred delegates from member and prospective member science parks all over the China, as well as consulates and government institutions of Hungary, Brazil and Spain, to share ideas for the theme of the salon "Facilitating Regional Economic Linkage by Synergy of Innovation and Entrepreneurship". Mr Sanz also had the chance to take a technical tour of Caohejing Hi-Tech Park, which is home to 110 firms ranked in the 500 Fortune Companies and which also hosts a world class fashion industry, quality bookshops and international fine cuisine.
IASP expresses our deepest gratitude to director of the IASP China Office Herbert Chen, who is now the IASP Vice President, and Haofeng Lai, CEO of Caohjeng Hi-Tech Park and also our Asia Pacific division president, for their efforts in supporting IASP members in China.
Images: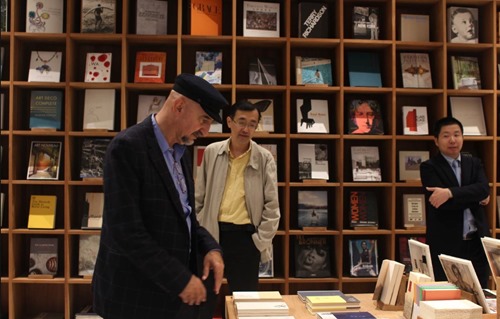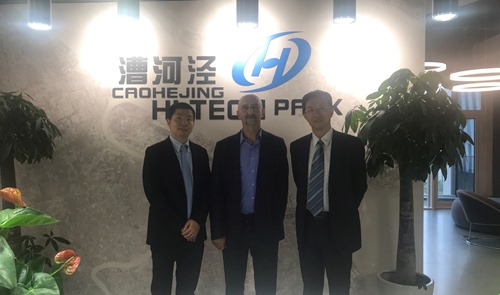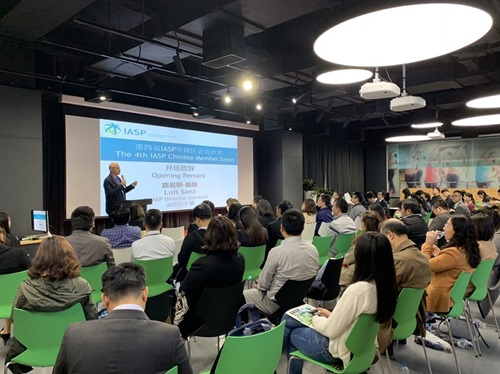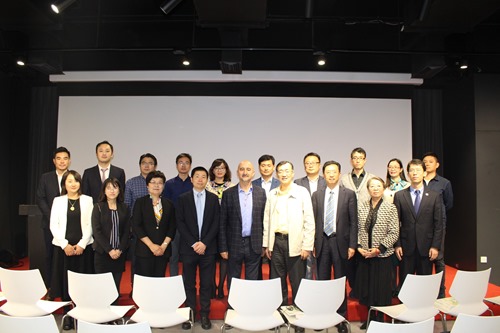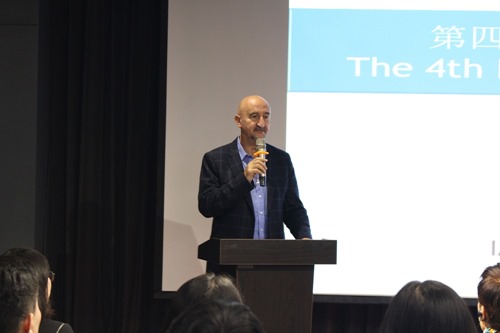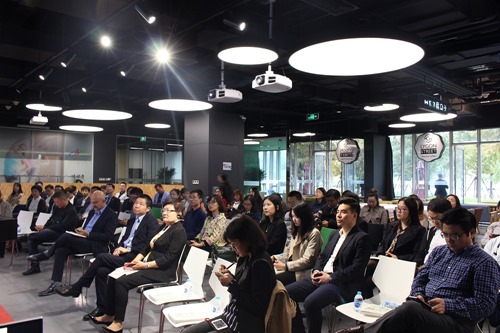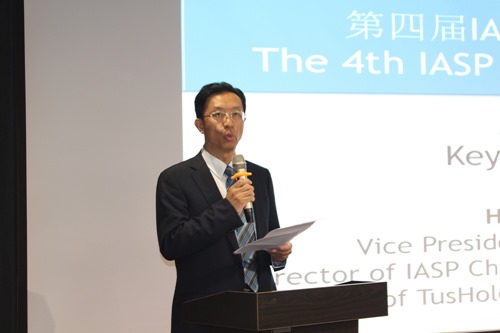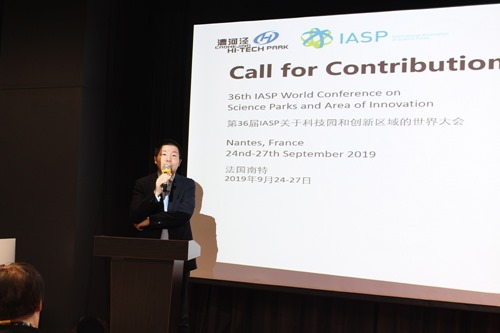 Luis Sanz browses in one of Caohjeng Hi Tech Park's on site bookshops
From left to right - Haofeng Lai, Luis Sanz, Herbert Chen
Luis Sanz addresses the IASP Chinese Member Salon
Some IASP China members with Luis Sanz, Haofeng Lai and Herbert Chen
IASP Chinese Member Salon photo 2
IASP Chinese Member Salon photo 5
IASP Chinese Member Salon photo 3
IASP Chinese Member Salon photo 4