Title:
IASP Isfahan Steering Committee meets
First image: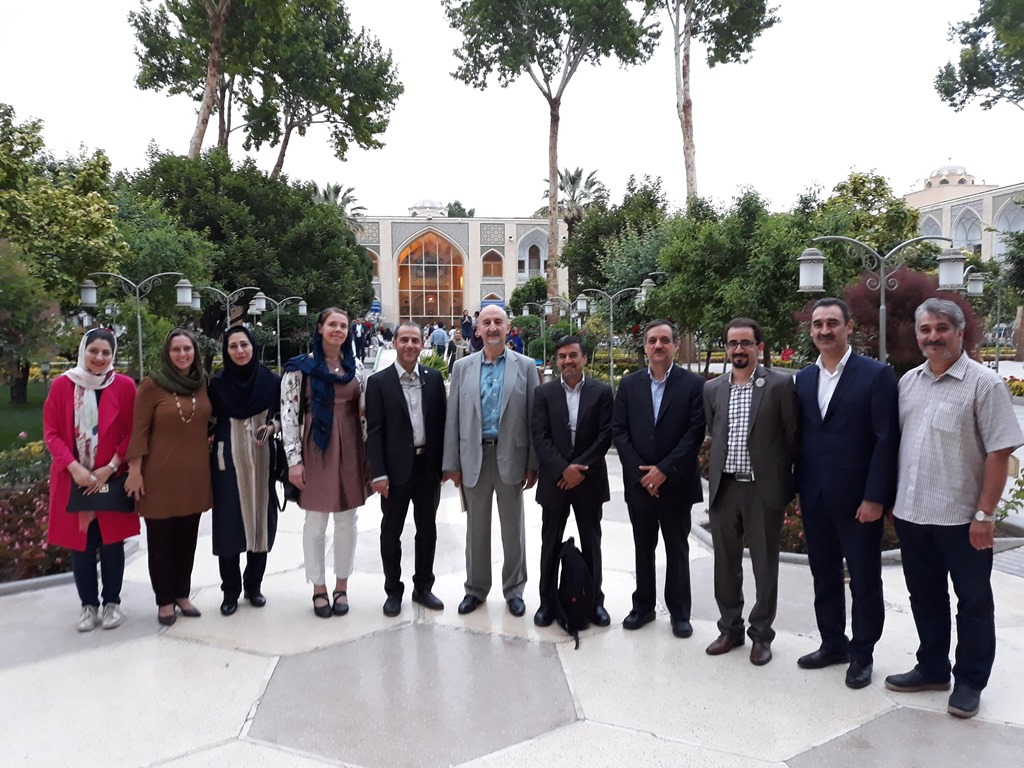 Text:
Members of the IASP Isfahan Steering Committee met recently in Isfahan, Iran, to finalise the conference programme and discuss potential keynote speakers.
Taking place from 2-5 of September, this year's World Conference is hosted and organised by our colleagues at Isfahan Science and Technology Town.
Luis Sanz, Director General of IASP, Daniela Carolina Eckert, Executive Manager at Feevale Techpark, Brazil, and Maria Ådahl, Director of Open Arena Urban Development at Johannesburg Science Park, Sweden travelled to Isfahan to meet with their Iranian counterparts on the Steering Committee, including the presidents of ISTT, Fars Science and Technology Park, Yazd Science and Technology Park, and Mazandaran Science and Technology Park. Click here to see the full Steering Committee.
As well as establishing the shape of the conference programme around this year's theme "Towards sustainable cities and communities: fostering innovation ecosystems", the Keynote Speaker was also agreed: we are delighted to announce that the participation of Dr Joan Clos, former director of UN Habitat. The Steering Committee also toured Isfahan Science and Technology Town (ISTT), and met several of ISTT's well established knowledge-based companies.
From the modern surroundings of ISTT, the Committee headed into Isfahan's city centre to visit the spectacular conference venue the Abbasi Hotel, a historic 'caravanserai' built 300 years ago under the Safavid dynasty for merchants travelling the Silk Road. Have a look at the pictures below to see why some people call it "the most beautiful hotel in the world".
Registration for IASP Isfahan, with Early Bird discounts available until June 3rd. Click here to book your place.
There is also still an opportunity to participate in the conference in the Pitch session. Potential speakers are invited to submit 5 slides on the topic of "STPs in the new proactive cities and areas of innovation: winning strategies" for this high-speed, knowledge exchange session for their chance to address a global audience! Download full details and how to submit your pitch from the IASP website.