Title:
IASP President participates in World Trade Centers conference
First image: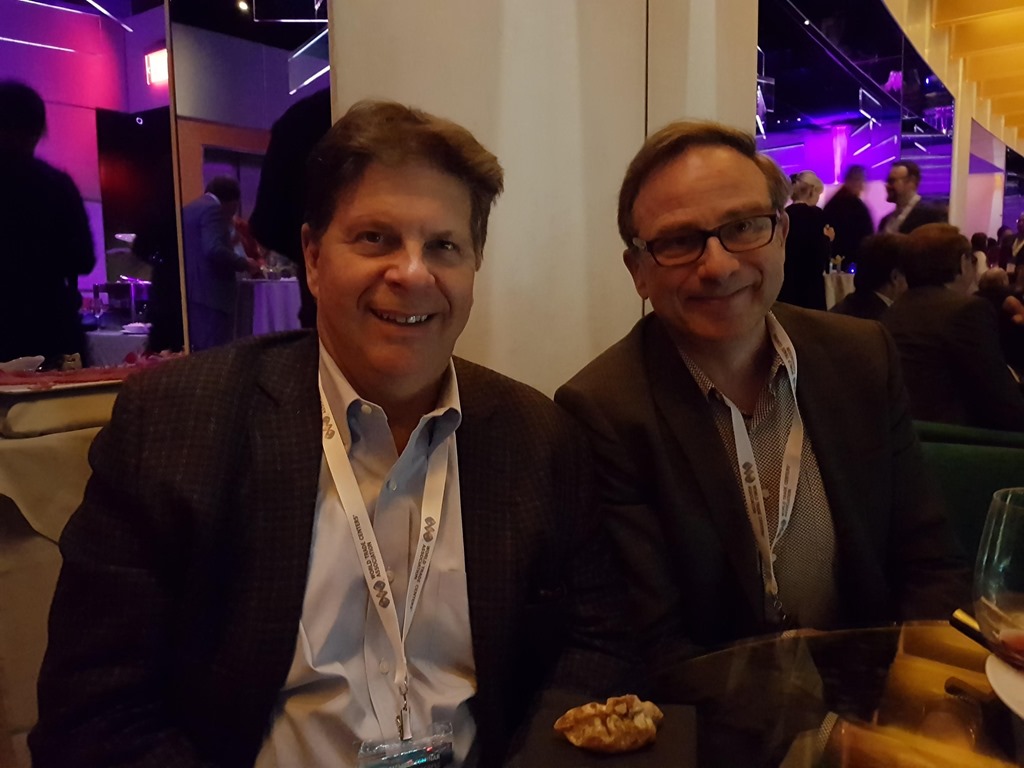 Text:
IASP President Paul Krutko (Ann Arbor SPARK, USA) and North American Division President Charles Lambert (Bromont Scientific Park, Canada) recently attended the World Trade Centers Association (WTCA) members seminar in New York, USA.
IASP and WTCA signed an MOU last year which serves as a tool to open dialogue and interaction between IASP member science parks and WTCA members.
There are already success stories of science parks and World Trade Centers (WTCs) working together and turning innovative ideas in STPs into trade opportunities for WTCs. One example is the collaboration between Area Science Park and WTC Trieste to support an Indonesian company in establishing a branch in Trieste.
Andie Garwood, WTCA Vice President, emphasised the value of the MOU and encouraged all WTCA members to collaborate with their local IASP member science parks, while IASP President Paul Krutko underlined the benefits that science parks and World Trade Centers can bring to their local economy by working together.
Paul Krutko commented:
"It was a great opportunity to present the IASP to the leaders of World Trade Centers from around the world meeting in New York City. The possibilities of fruitful collaboration and potential membership growth for both organizations in communities that have an IASP member but not a world trade center and vice versa are very positive. Equally important though is to link our members that are presently both resident in a geography by making the connection through the identification of best practices that can amplify the benefit to the local economy by intentional collaboration. IASP members are actively looking to grow startups and existing companies by helping them internationalize; WTCA members are looking to promote business expansion through international trade and business development. It seems like a perfect match."