Title:
Innovation ecosystems and the human factor at the IASP World Conference
First image: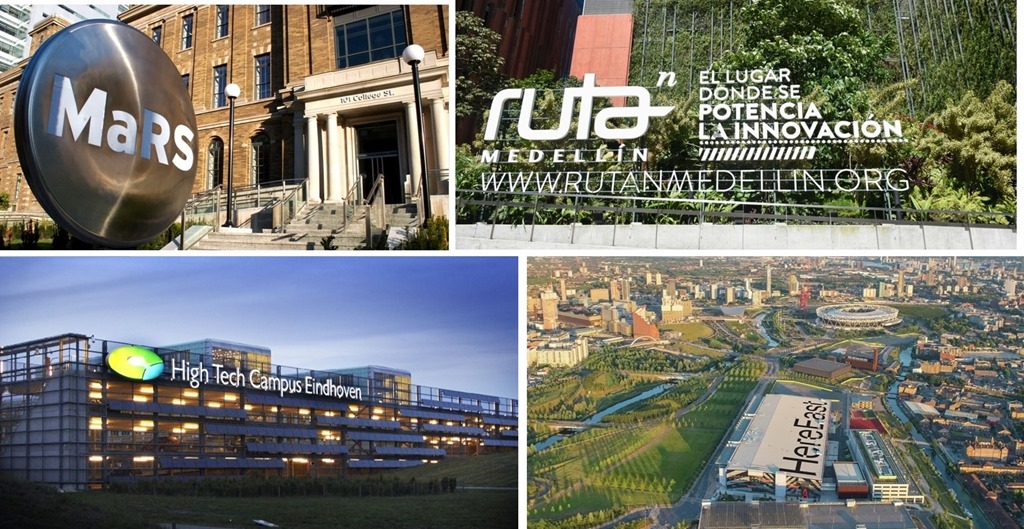 Text:
With just under a month to go until we go live at IASP 2020 Virtual, we are delighted to share an overview of our conference programme! Under the main theme of "The Human Factor: people, communities and their innovation ecosystems" we will hear from experts from around the world as they address both highly topical issues and long term trends that affect our industry.
Innovation hotspots join us from around the world
Some of the world's most emblematic innovation hubs will be in conversation on our virtual stage: we will be joined by speakers from London, (UK) Medellín (Colombia), and Toronto (Canada) who join us for a focus on the highly effective innovation communities of MaRS, Ruta N Medellin innovation district and Here East in a session moderated by IASP Chairman Paul Krutko (Ann Arbor SPARK, Michigan, USA) with a Q&A where you can ask your questions. You can also engage in other sessions discussing Living Labs and city engagement in a panel including High Tech Campus Eindhoven, (The Netherlands) and will hear insights on the latest trends in business incubation around the world from Berlin Adlershof (Germany), Tallinn Science Park Tehnopol (Estonia) and Shanghai Caohejing Hi-Tech Park and Hong Kong Science and Technology Parks (China).
And since this year we can't travel in person, we will take you around the world in a series of STP/AOI conversations led by peers from IASP's 7 regional divisions, sharing key topics from their regions with our global audience.
Innovation ecosystems under the pandemic
The world looks very different at the end of 2020: with the impact of the pandemic affecting so many of us, innovation ecosystems internationally are finding new ways to support their companies and communities, and IASP 2020 Virtual will be exploring how.
The fundamental role of science parks and areas of innovation hasn't changed under Covid-19, but the techniques, and the use of technology and facilities has. Our first plenary session will take a look at "Community building in a changed world" with participation from Linköping Science Park (Sweden), Technology Park Ljubljana (Slovenia), Tartu Science Park (Estonia) and Utrecht Science Park (The Netherlands) sharing insights on how their innovation ecosystems build and maintain a sense of community now and beyond Covid-19.
Other session topics include new forms of work, where the pandemic has accelerated the pace of change beyond anything we could have predicted at the beginning of the year; and the latest trends in life sciences. Experts from OpenZone (Italy), AdMare Bioinnovations, Canada, BioSquare at Boston University Medical Center (USA) and Sahlgrenska Science Park (Sweden) will be chatting about how the sector has been at the forefront of efforts to combat the impact of the virus and use of their facililities, while still maintaining vital work on other serious health issues affecting society.
We'll also hear from resident companies who have pivoted their operations to stay relevant or profitable, or to meet rising demand, and explore how innovation ecosystems can support entrepreneurs today. And from BCI Global, we'll be joined by CEO Rene Buck who will be talking to us about how to attract high tech companies in uncertain times.
New technologies
Artificial Intelligence will also be in the spotlight, with invited speaker Yves Lostanlen (Element AI) filling us in on the latest developments in this fast-moving sector since we last heard from him at IASP Nantes in 2019.
Focus on people
For a conference themed around "The Human Factor," there is naturally a focus on people, talent and places to thrive. Among others, we'll be hearing from Cape Town in South Africa, Québec International and MIND in Milan as well as a panel on "Entrpreneurial culture and human capital" led by IASP Advisory Council President Luis Sanz in conversation with Deepanwita Chattopadhyay, Jean François Balducchi and André Domin.
We'll also have a dedicated session on network thinking with Tataj Innovation, and panels on innovation partnerships, collaboration between startups and corporates, talent attraction and retention, all topics where the human factor is crucial. See our programme overview for a sneak peek of speakers adressing these topics.
And the social element
If we're focusing on people, there has to be time for socialising and networking! A delegate lounge will be available throughout to meet and chat with colleagues, and our MC will lead some icebreaking activities to help you make new connections.
We also warmly invite IASP members to join us for the General Assembly on December 3rd, and all delegates will have the chance to vote for their three favourite Inspiring Solutions – read more about them here.
These are just a few of the highlights from our packed programme, which covers different time zones so that as many global participants as possible can join us. And in case you can't watch everything live, all content will be available on the platform for registered users for two months after the conference.
We have a long list of great speakers that continues to grow, keep an eye on the programme and stay tuned to IASP social media channels for updates!
Images: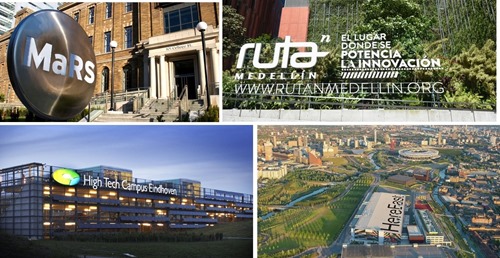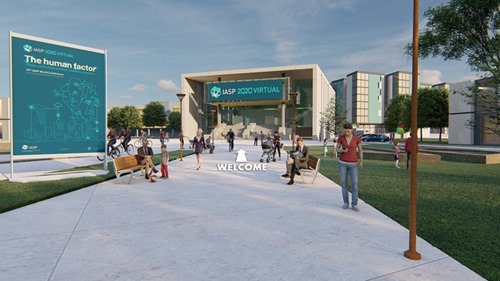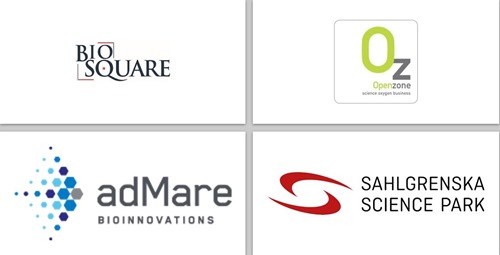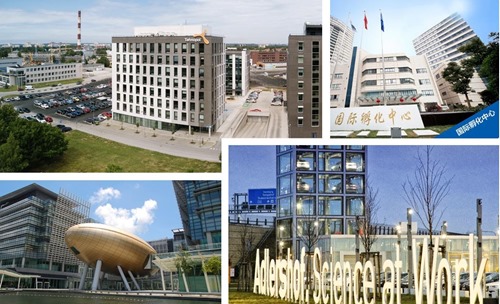 Just a few of the innovation hotspots featuring at IASP Virtual
Our virtual venue ready to welcome you!
Tune in on December 2 to discuss the latest trends in Life Sciences and the impact of COVID-19
Explore 'Business incubation: what has changed and where are we heading?' with speakers from Tallinn, Shanghai, Hong Kong and Berlin