Title:
International connections for TusPark
First image: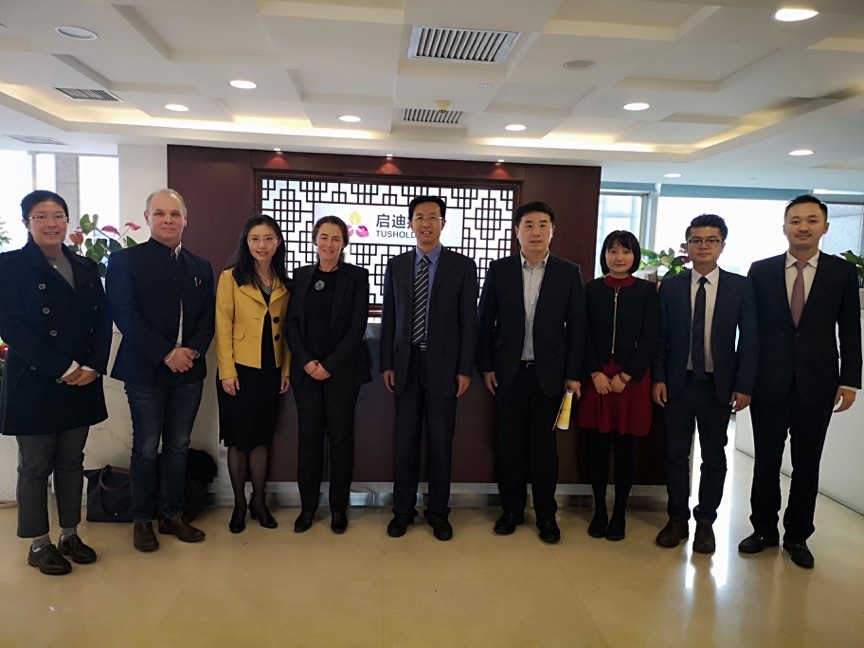 Text:
TusPark (China) has been strengthening relations with fellow IASP members in Scandinavia recently, receiving a delegation from Science Park Mjärdevi (Sweden) and visiting INCUBA (Denmark).
A delegation from Science Park Mjärdevi and the Swedish Embassy visited TusPark, where they met with Herbert Chen, IASP Vice President, Director of the IASP China Office and COO of TusHoldings. Herbert Chen met with Fredrik Larsson, Manager of Digital Strategy and Communication at Science Park Mjärdevi. The two parks explore cooperation opportunities in technology transfer and exchange, matchmaking and international soft-landing of startups, as well as discussing themes raised at previous IASP conferences.
A delegation from TusPark also travelled to Denmark recently, where they visited IASP member INCUBA to share their various models for developing international cooperation so far, and exchanged ideas about technology and innovation cooperation.
IASP is always delighted to facilitate contact between members around the world!